Here's a very interesting print ad for good old Saab 96.
This Saab Advertisement was published back in March, 1966 the British automotive magazine "Motor Sport Magazine".
"MotorSport" magazine has been published for 91 years and all the while accompanied by a sports cars and racing. Within the content of this magazine often was the Saab with its sports models.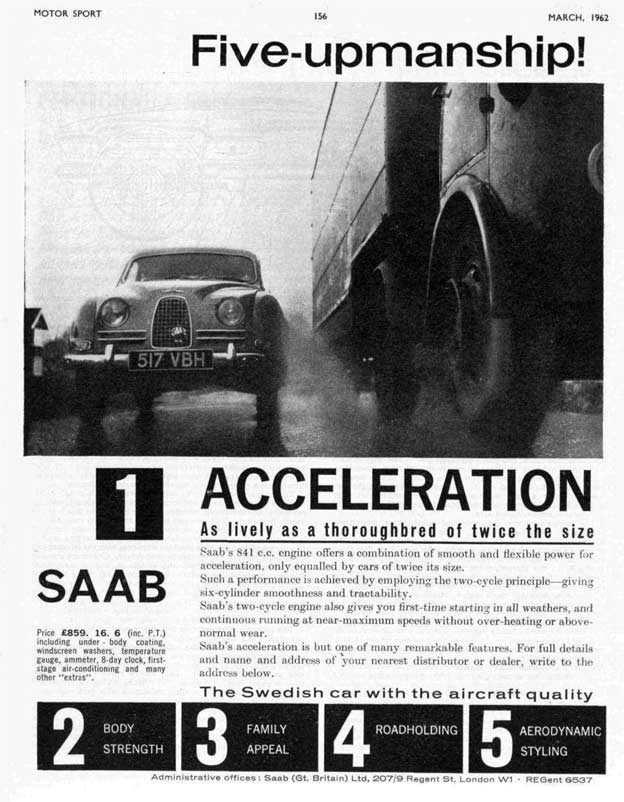 These advertisements promoting the model Saab 96 through 5 of its advantages:
ACCELERATION As lively as a thoroughbred of twice the siz
BODY STRENGHT
FAMILY APPEAL
ROADHOLDING
AERODYNAMIC STYLING