British Saab specialists "Neo Bros" built the 'Saab 96ss' so as to bring back to life the 96 with its proven racing history.
Big and bold and beautiful in its own right. It's the kind of car that Saab enthusiasts dream of. With a chassis based off a 2004 Saab 9-3, the body was taken from a 1974 Saab 96- albeit with a few modifications.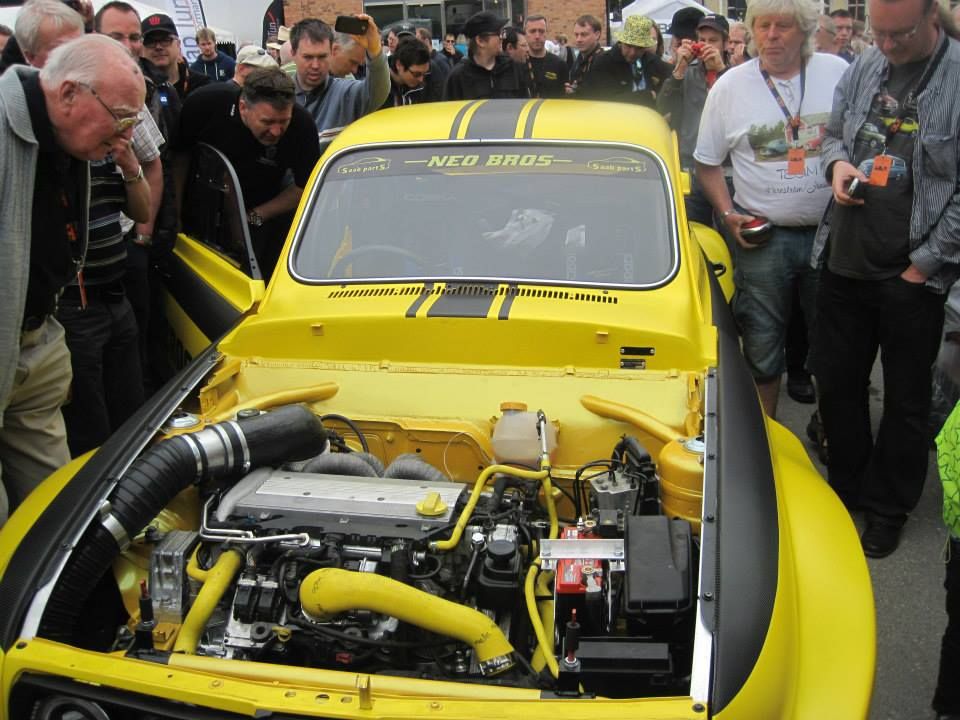 With a few tweaks here and there, they found 290 additional horsies, giving it a total of 500. The car was officially revealed to the public at  Trollhättan Saab Festival 2013:
Neo Brothers – Saab 96ss On the Dyno!