Matt Daul, owner of this stunning Saab 900NG, has invested during the few years a lot of his resources, a lot of money, time and love in the upgrading of this car.
Very reminiscent of a real Viggen, but this is 1996 Saab 900 NG with a huge number of upgrades. Almost every mechanical component on the car has been replaced or upgraded and the result is a finely tuned, absolutely monstrous display of Swedish engineering prowess.
Today 1996 Trollspeed NG900 getting run on a brand new dynojet a SOHO Motorsports, and the result are impressive:
393 whp (almost 400);
364 ft/lbs (~500Nm) @ 30PSI on 93 pump gas;
89 degrees ambient (31C)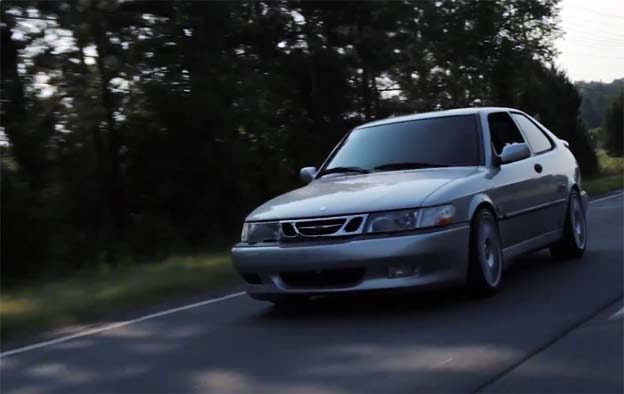 Over the last couple weeks guys from Aperture Charlotte have had the absolute pleasure of working with a Mat and his Saab in creating this short film featuring their heavily modified big turbo Saab 900. Here is beautiful Saab video:
And yes, the car is now on sale! Here are just a short list of modifications:
Saab 1996 NG900 with Viggen kit, BBS CH's
Trollspeed 2.3 B234R
Garrett GT30-71R .50/.86
Verdi Rods
JE 0.5mm Pistons
Trollspeed camgears
Ported/Polished cylinder head
276 Cams
F40 6 Speed, quaife LSD, Sachs 3 puck unsprung sintered disc
3″ turboback magnaflow exhaust
Custom radiator/cooling system; AC Delete
400+ lbs stripped off vehicle
If you are interested in purchasing, contact Mat.