That's an interesting comparison, Golf mk5 GTI (standard) features a 2.0 litre turbocharged inline 4-cylinder petrol engine with Fuel Stratified Injection (FSI) direct-injection technology, which produces 200hp. The GTi is a great car, and fun too, But the Golf R32 just feels special.
But, this is not ordinary Golf V GTI -This is heavy modified GTI whose engine frees more than 300 horsepower, or more precisely 330hp (425Nm).  Against GTI is another modified and very fast car – black Saab 900NG. We could not find much information about this car from Poland, Engine is 2.0 Turbo and currently on BSR Stage 3.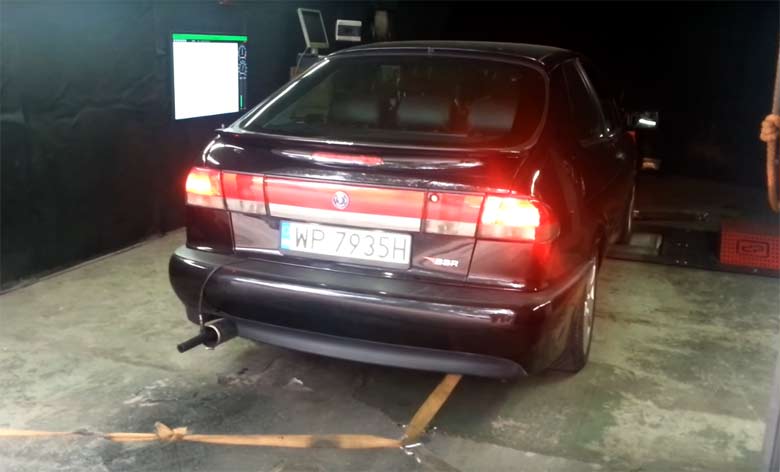 In addition to BSR software upgrades, the owner of the car did major modifications to the exhaust system, intercooler, sport flow…As usual when it comes to measuring power inceases, BSR does it the serious way, by only comparing stock and tuned figures that have been measured according to the same standard in the Dyno tests.
Results of modifications you can see in this video, According to the owner, this Saab 900NG now develops 360 horses and 470 Nm of torque: