Thise pictures these show incident on Red Square in Moscow. Says that in the 90's some non-Russian tried to enter the car (SAAB 9000) in the Lenin's Mausoleum. And he yet entered.
Some witnesses managed to film it, but almost all of the films were removed. These pictures somehow miraculously survived. They are made on Kodak photographic paper, and on the reverse side automatically imprinted date – 07.02.
Apparently July 2? Whether 96, or '97, with his words.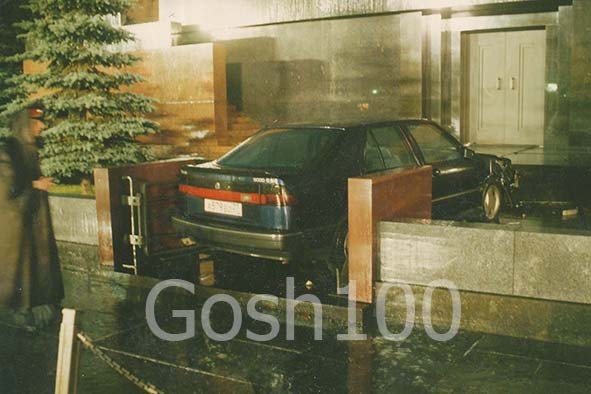 Source: Gosh100