Gustav Budinsky currently working on saving one Saab 900 Turbo T8 Special that He went to buy in Malmo. Although it is "only" a 8v Turbo, it is one of a special series named T8 Special.
According to the online sources it seems that there have been approx 300 cars with this name. They were created to support the sales of finishing 8v engine as the 16v was more popular and obvious choice. All with the special Aero kit, wheels, chassis, red interior, leather, sunroof, but no cruise control, what is a shame.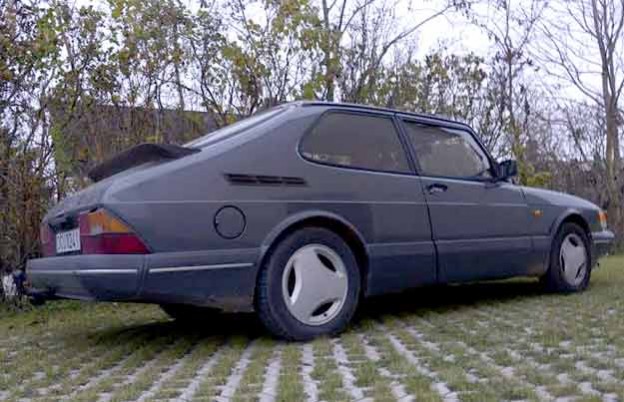 Never mind, it looks stunning and with the quality steel, paint and mechanics, this car should be soon back on roads. This story started on 20th November 2014, when it was bought in Malmo, Sweden and driven back to Slovakia for approximately 1200km. For a car from 1989, everything was faultless.
He doing this Facebook Page to find some help from others (looking for gearbox, catalyst etc now)…