Amazon series The Grand Tour celebrates a Finnish Christmas from Kakslauttanen, deep within the Arctic Circle.
In this show, Richard Hammond, James May and Jeremy Clarkson have some Christmas gift suggestions for the car enthusiast.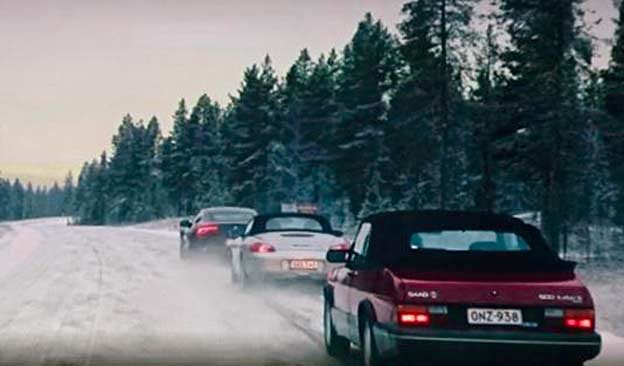 In the trailer for episode 6 we can see the beautiful Saab classic – Saab 900 Convertible. In addition to this beautiful Saab classic, in this TV Episode yet appear to be two another cars – Fisker Karma and Porsche Boxster?!
In fact, although at first glance it does not seem like it, these three cars have a lot in common. Not featured in the program, but all three cars where made in the Valmet Automotive factory in Finland (Uusikaupunki).