SAAB 900, popularly called "Crocodile", was produced in 1978-1998. Model 900 was the first European car equipped with a gasoline turbo engine. Renowned from the original technical solutions, the Swedish manufacturer has earned the famous term thanks to the 900 series: "The Saab 900 – built like a Merc, safe as a Volvo and so much cooler than a BMW".
The prototype version of SAAB 900 Turbo Convertible was presented during the exhibition in Frankfurt in 1984, "Crocodile Cabrio" went into production in 1986. During the entire production period, SAAB produced a total of 908 817 cars, including 48 888 Convertible versions.
Thia SAAB comes from the American market, and is currently on sale. A nicely preserved copy, with which the future owner will find several elements for improvement. The car requires no financial outlays and has signs of normal use.
BODY
The car in the original paint, a few minor repairs after parking in our opinion to be repaired without painting. SAAB comes from a warm state where the climate has saved the body from rust.
INTERIOR
Nice interior, finished with leather in an interesting burgundy shade, dashboard trimmed with leather again. Inside the car is complete, factory-equipped with a dedicated Car-audio Clarion set: Deck, Equalizer, CD Changer.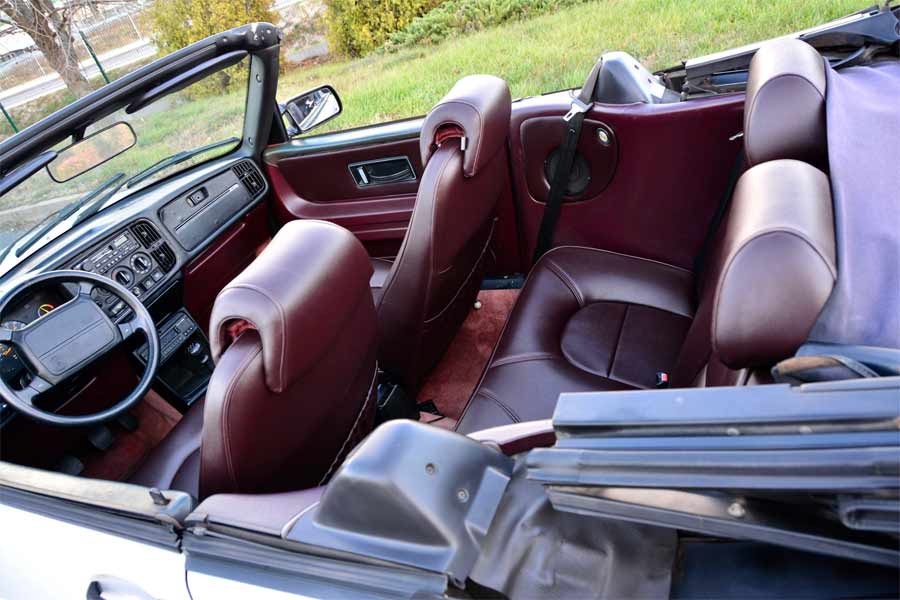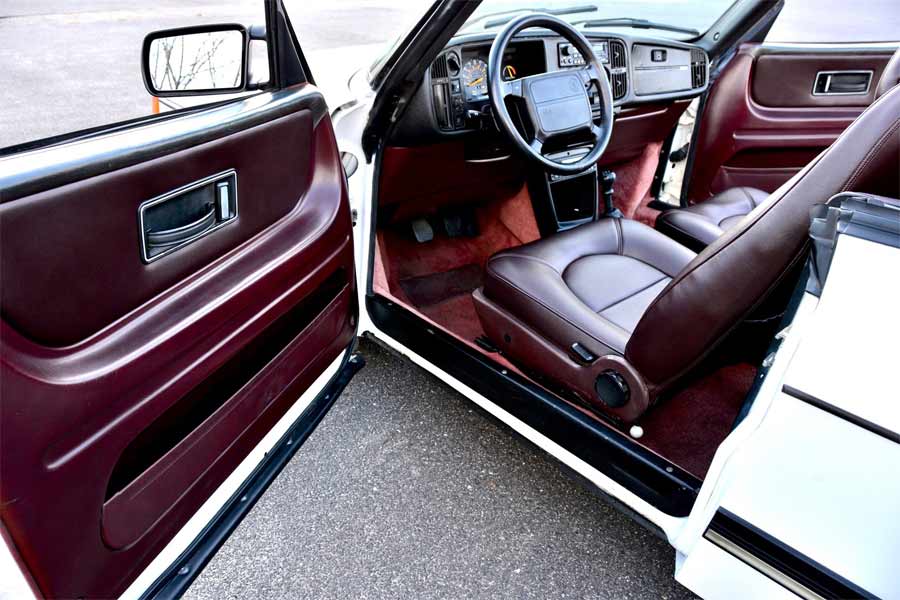 ENGINE
After inspection and oil service of the engine and gearbox. Engine clean, dry without leaks, works equally. The unit turns on well, the turbo pumps well, dry, without slack.
MAKE: SAAB
MODEL: 900 TURBO 16V
YEAR: 1990
BODY: CONVERTIBLE
COLOR: WHITE
ENGINE: 2.0 16V TURBO
FUEL TYPE: GASOLINE
POWER: 160 HP
GEAR BOX: MANUAL
MILEAGE: 64,000 miles
EQUIPMENT: leather upholstery
air conditioning
airbag
CLARION for SAAB audio system
electric roof
If you want to learn more or take a test drive, please contact Mermaid Customs garage.
PRICE: 7.000 €