Photographer, artist and marketer from Singapore Abel Tan (Abel Art) brings us another great series of photos of Saab cars. This time he focused on just one model, the legendary – Saab 900 Convertible in the so-called Monte Carlo yellow color – the color of the Sun and Summer, of freedom and wind in the hair.
Monte Carlo Yellow is definitely a colour that best represents the SAAB 900 Convertible. It is a colour that never fails to brighten one's day no matter the mood and is just so iconic! The SAAB 900 in convertible guise is the quintessential model to have if one does indeed have the intention of SAAB ownership. This is just so 'right' in every way.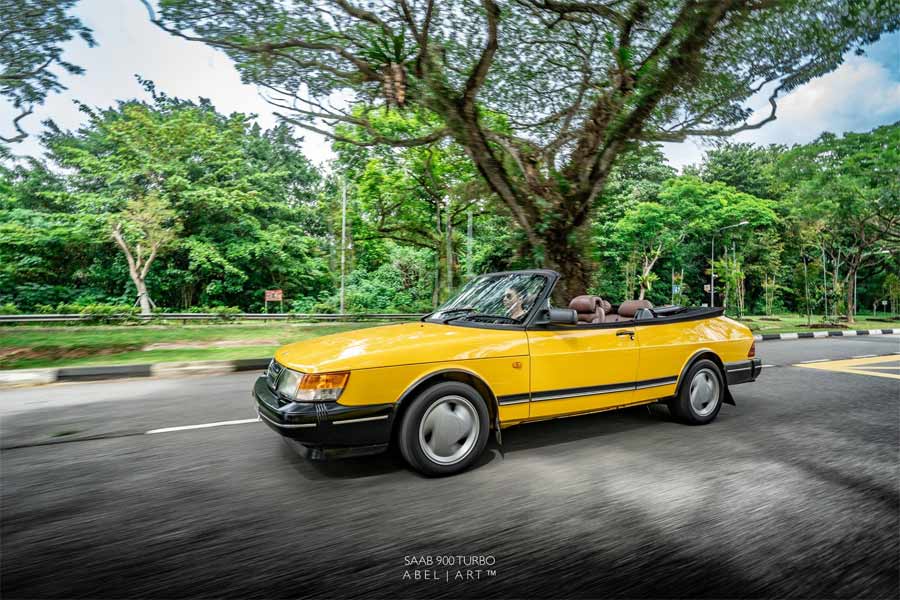 In most of the photos, the Saab 900 is shown in full dynamics, and some of the photos rely on the Saab brand's aviation roots. as one commenter says – The 900 series was brilliantly thought out but had reliability issues though slightly improved in later versions. There were day running lights that LTA and ignorant owners raised eyebrows about. Acceleration and handling was superb. One of the innovations was the ignition key located between the front seats. Gearshift had to be put in reverse thus locking transmission in anti-towing or theft mode… The interesting thing about this car in the pictures is that it is currently for sale.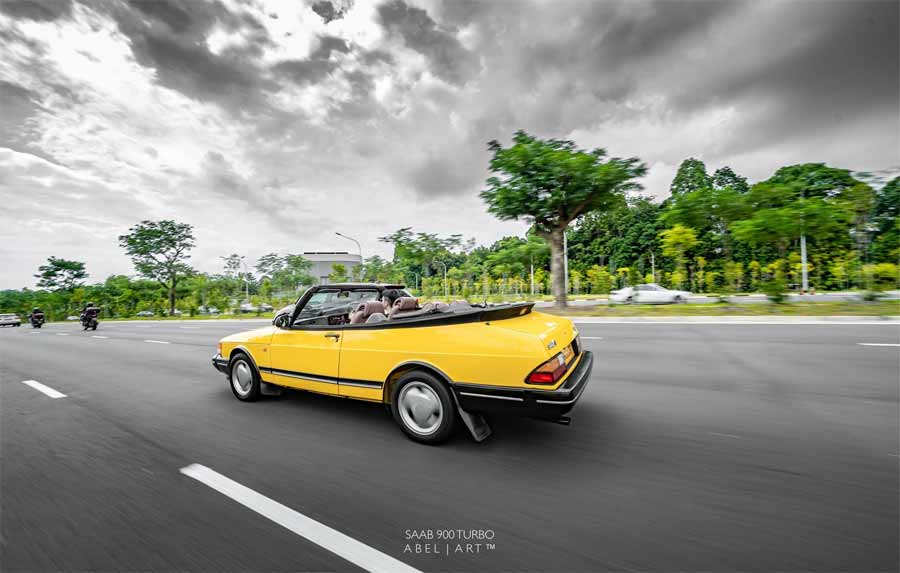 The car is sold at a fairly high price of SGD 95,000 or USD 68,000, the reason being the specificity of the Singapore market. Here's how the current owner describes this remarkable car: "Yellow Saabmarine, Iconic Saab 900s In Monte Carlo Yellow, Full Restored By Saab Specialist, Rarely Driven Always Parked In Shelter Carpark With Cover, All Wear And Tear Parts Replaced, Ever Green Collectors Item."
Be sure to enjoy a few select photos from the entire 38-issue series, and you can see the full photo album at this link.