This is Saab 900 NG "Pikes Peak" (VIN:YS3DC55NXS2049233 -mileage shows 34,120) with history and legacy From the GM Heritage Collection Pikes Peak "Race to the Clouds" time of 13:46 in 1997 Placed second in the High Performance Showroom Stock 2WD class. Full roll cage Halon fire suppression system Raced by Car & Driver editor Larry Webster Sparco Evo seats Sabelt harnesses.
his car was the Talladega 9000 of its decade, used in the same manner to demonstrate the toughness and reliability of another new Saab.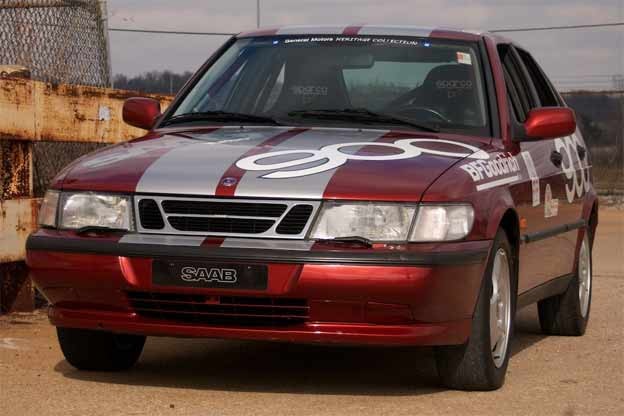 Using the tried-and-true turbo four rather than the new V-6, the 900 Pikes Peak pulled its way up to the top of Colorado's meanest peak. Basically stock, the car was modified only with a roll cage, racing seats, and at least 10 hp worth of go-fast sticker.
On eBay Current bid is US $4,150.00.