This special Saab – Saab 900 GTR Nordic "Edition v2.3T" (480bhp) – is a development project of tuning house Nordictuning Dalarna. We already wrote about this car on Saab Planet, as well as its driver – Robert Uhr.
This weekend the Saab Turbo Club of Sweden (STCS) organized a gathering of Saab fans on the race track Mittsverigebanan – Härnösand.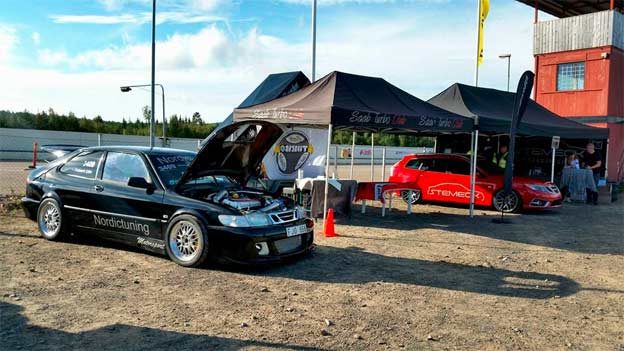 Among the fans was and Robert with his super Saab 900 GTR. GTR's B234R engine is able to deliver maximum of 480 horse power with 800Nm of torque. This high power allows the car great acceleration: 100-150km/h= ~2.4sek and 100-200km/h= ~6.7sek!
Here's how the Saab 900 GTR showed yesterday at the race track, among other Saab cars: