The Enduro was a special version of the 1980 Saab 900 Turbo commissioned by Saab Australia purely for the local Australian market.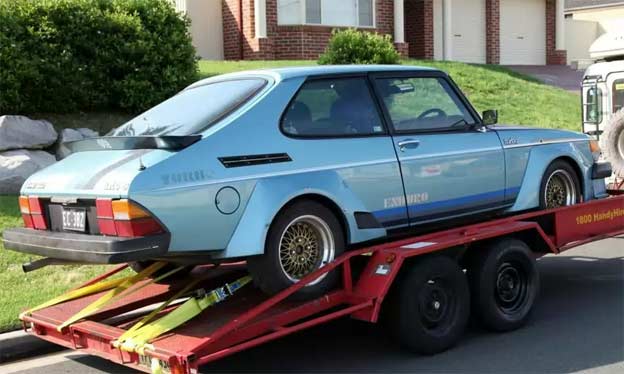 Twelve built, eleven delivered(one reputedly written off by an overzealous journalist prior to release) and of five sighted surviving examples. The package consisted of closely fitted flared fiberglass wheel arches, front airdam and rear spoiler, extra gauges (oil pressure [0 to 500Kpa – 0 to 75 psi] , battery voltage [10 to 16 volts] and ammeter [-50 to +50 A] ) mounted where the radio usually was. It's still open to debate, but it isbelieved that only eleven 900 Enduros were ever made, along with a 12th full spare body kit. Five (and possibly six – Jan 2011) are believed to still be in existence as of January 2011, but the confirmed (sighted) figure is still only three.
A reliable source recently stated that Ken Matthews Prestige (a large Sydney-based Saab dealer at the time) were originally commissioned by Saab Australia to oversee the design and implementation of the overall engineering package, with the body modifications themselves designed and built by Purvis Cars of "Eureka" fame.
The package consisted of large, flared fibreglass wheel arches, front air dam/splitter and rear fibreglass spoiler, extra gauges were mounted where the radio usually was.
The cars were fitted with Simmons 'P-4' 3-piece composite alloy 7.5×15″ wheels.

Suspension was substantially up-rated. Steering caster was altered. To increase performance, the waste gate was set at 17 psi (1.2 bar) which delivered a claimed 175hp from its 8-valve B201 slant-4 engine. Water injection came standard – possibly a first for a production turbo vehicle.
Paint was a 2-pack Dulux Acran enamel and the 11 vehicles came in groups of at least three known 1980 colours. The bonnet, side window frames and rear spoiler were painted in Dulux GT Satin Black. Large "ENDURO" stripes were emblazoned on the bonnet (some vehicles), the rear deck and along both sides at sill level.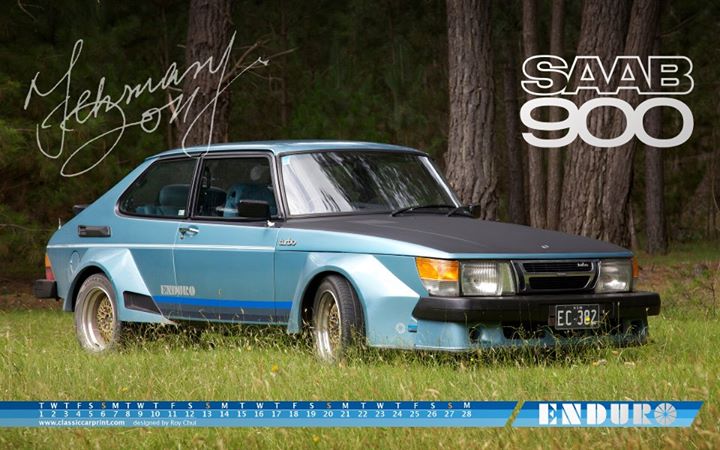 Enduros are incredibly rare – and almost never come up for sale. There are none known to have been shipped overseas. Their value will depend highly on their overall condition, and given that they are now 30 years old, most are looking forward to a complete restoration at some stage.