This is another successful Saab story about A full restoration of a 1990 Saab 900 Turbo and creating a new Saab 900 Carlsson Edition. The project began just over a year ago when vehicle owner Tony Stilling-Warren wanted to save one 900 Turbo and turn it into a unique Saab 900 Carlsson.
he assigned the task to a proven team from the company Scanwest Autosport owned by Rob Walden – He found a passion early on for the Saabs and never looked back. Scanwest started out as Saab Masters in 1985 and has been growing ever since. Certainly, the car is in the right hands.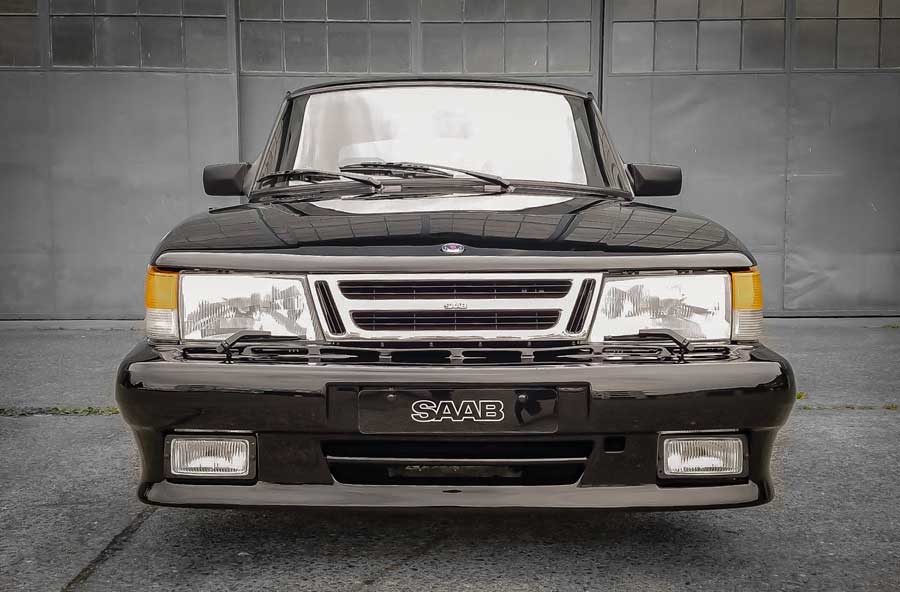 March 3 last year The 900 Carlsson build has arrived in theri shop. They knew there was a big work ahead of them. The first plan was to complete the reconstruction by the end of last year and get the car ready for last year Saab Owners Convention in Maryland. But, as it always is, a lot of problems have arisen and the car is completely finished early this month.
Carlsson Project was delivered to the owner Tony on 1 August. A passionate Saab owner with a fantastic car. The team from Scanwser Autosport thank the owner for his trust, it was an amazing project for them. A true tribute to Eric Carlsson, the ambassador of Saab. See below how the car looks now and hear the testimonials of the project participants as well as the car owner himself:
Simply amazing result and very cool video too. Emphasizes Scanwest Autosport's culture of attention to detail, passion for these cars, and working with the customer in a "partnership." Just, Bravo!