Valmet Automotive posted a very rare picture on it's Facebook fan page – here's one of the very few images of a flatnose (Saab 900) crash test car in Cabri oversion at the Uusikaupunki plant, in matt orange livery as it should be!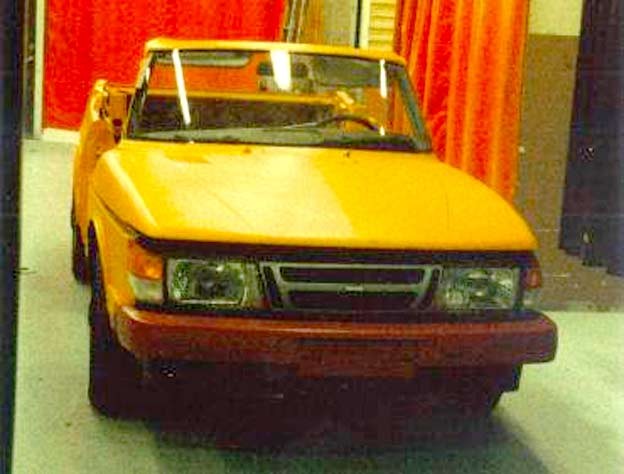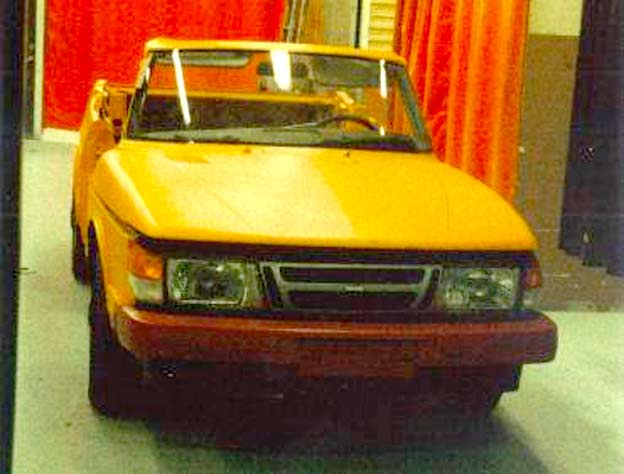 Actually, it is pretty grim to see the look in the headlights of this poor thing… For sure it will get quite a hit in the head to pave the way for its brothers and sisters to become roadworthy.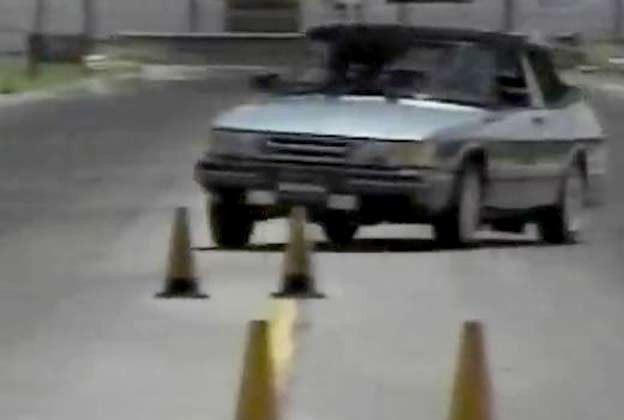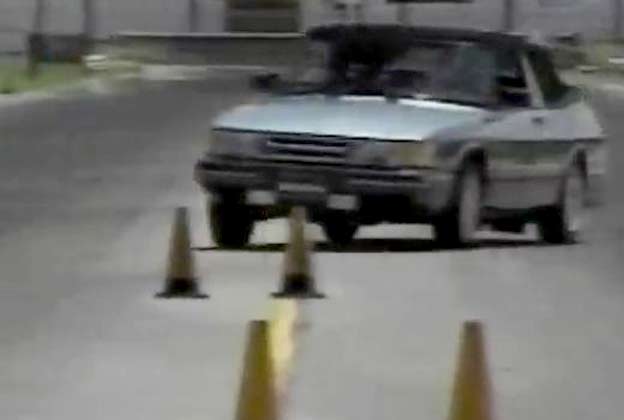 Over the years, there have been several flatnose crash test cars. This one predates the series production, but even there they had a 13 car batch, which were used for crash tests, driving tests etc.
Another interesting Saab 900 video – 1991 Saab 900s Convertible Test Drive by MotorWeek: