Here's another interesting Saab car that is put up for sale through a popular the Swedish Classified Ads Website Blocket.
This is the Saab 9-5 Vector with a fully customized aerodynamic Widebody package, in which the owner has invested a lot of effort and money. Theste Custom wide-body design elements are made from quality Fiberglass-Duraflex mix. This material is characterized by an excellent surface finish that provides sufficient flexibility combined with high stability and allows for easy and inexpensive painting.
As you can see in the pictures, the design is characterized by wide wings, reinforced side skirts, custom Rear Bumper with Diffusor, special Front Bumper and a huge rear roof spoiler.
And of course, that's not all, in the same tone it also completely redesigned the interior of the car. The entire interior is in a yellow-black tone, with sports details, and in particular the multimedia system has been upgraded.
Next to the LED screens added to the head restraints of the front seats, the audio system are particularly enhanced with DLS Audio High-end components.
The asking price of this upgraded car is SEK 69,900 or $8,400.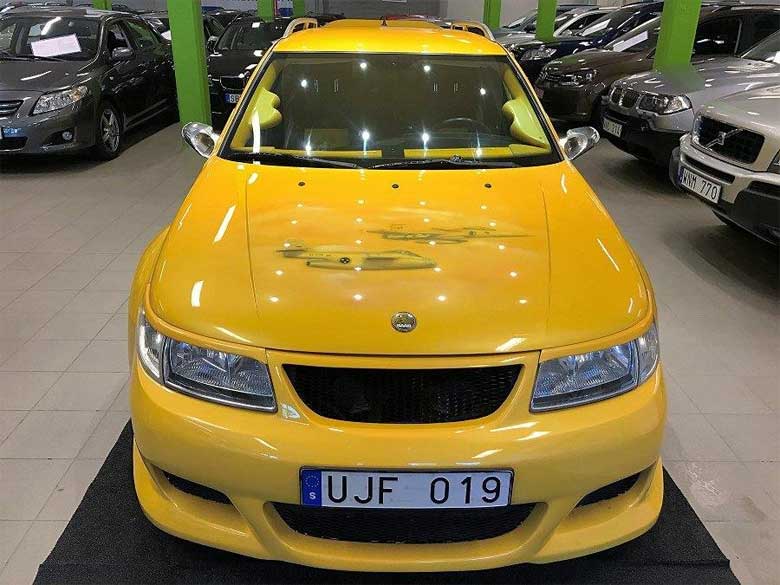 These aerodynamic components should be reduce the car's coefficient of drag, and so further improve driving behaviour, But also improve the visual appearance of the car. How do you like this aerodynamic package?