Our Taiwanese friend Huang Khan who shares his love for Saab cars sent us an interesting story about a super Saab Station Wagon (or Sportcombi).
Today we will introduce you to the rare MY02 5MT Saab 9-5 Troll R Wagon Hirsch Performance by Huan-Yi Siefrom Taiwan. The car owner has used his first income to buy the first car of his life (SAAB 900 turbo convertible) since he was 19 years old. And let's say right away, this is not the only beautiful Troll R Wagon from Taiwan, we remember another white Saab Super-Wagon.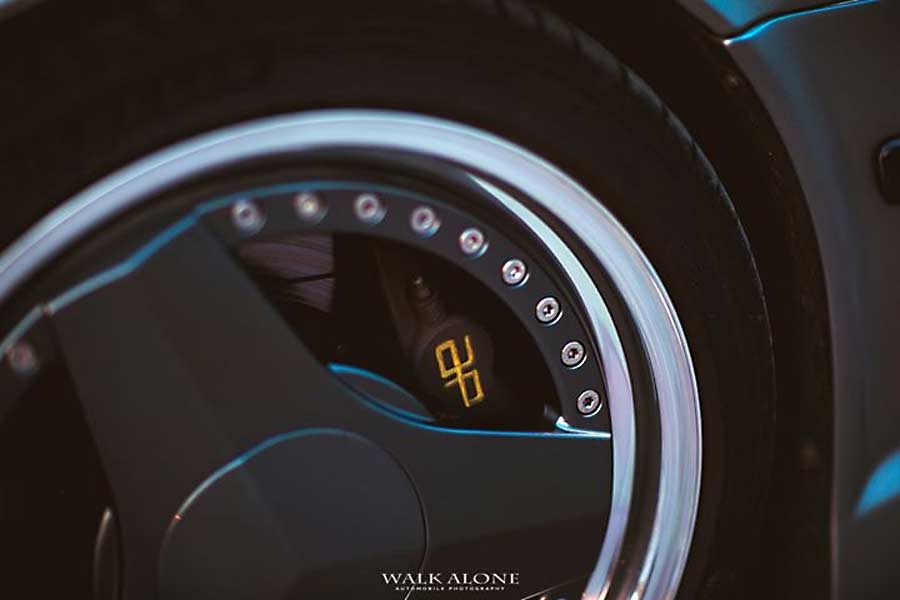 "Monkey" Saab 9-5 Troll R Wagon Hirsch Performance
Since then, he has embarked on the road of SAAB, going through the MY96 900 Coupe, MY00 9-5 Aero sedan, Finally, He was upgraded to Saab 9-5 Wagon to get more space for children in the car. This is the owner's fourth SAAB, and perhaps the last one. The owner named the car "Monkey".
This original Troll R and there are very few of them in Taiwan, according to some unofficial data, only three such factory-modified Saab cars were imported. The car was imported through an importer Taiwan Shangfu Automobile and After the owner's modification, it has another much better style.
Car Upgrades
First, here is a list of internal and external modifications and upgrades:
Hirsch Performance Bodykit
Customized carbon fiber coated dash and gear shifter
Hirsch steering wheel, and upgraded Nappa leather
Four-wheel ham modification: 5×112, can be directly on the 112 specification wheel frame
The wheels are Brabus monoblock-2 18-inch two-piece forged alloys
AP-5555 front wheel braking system
The interior was also overhauled, the steering wheel, the dash, everything.
All in all, the car looks really good and it is, without a doubt, very rare. In addition to the exterior, the owner put a lot of effort under the hood, so let's see what he did:
B235R engine upgrade Hirsch310
K&N high flow air diver
Bosch 3.5 bar fuel pressure
Hirsh intercooler
Hirsch downpipe
Hirsch double pipe exhaust (pig nose)
GT-28 turbine, Nordic intake pipe
That's not all though. Its main trick hides under the hood – the B235R engine. It offers amazing performance and is quite a good surrogate for example the Turbo X. The torque figure also goes up to 440 Nm, an additional 90 Nm from the stock figures. Those are incredible figures but it will be interesting to see how the car deals with the new specs – 310Hp/440Nm with Garrett GT-28 turbine.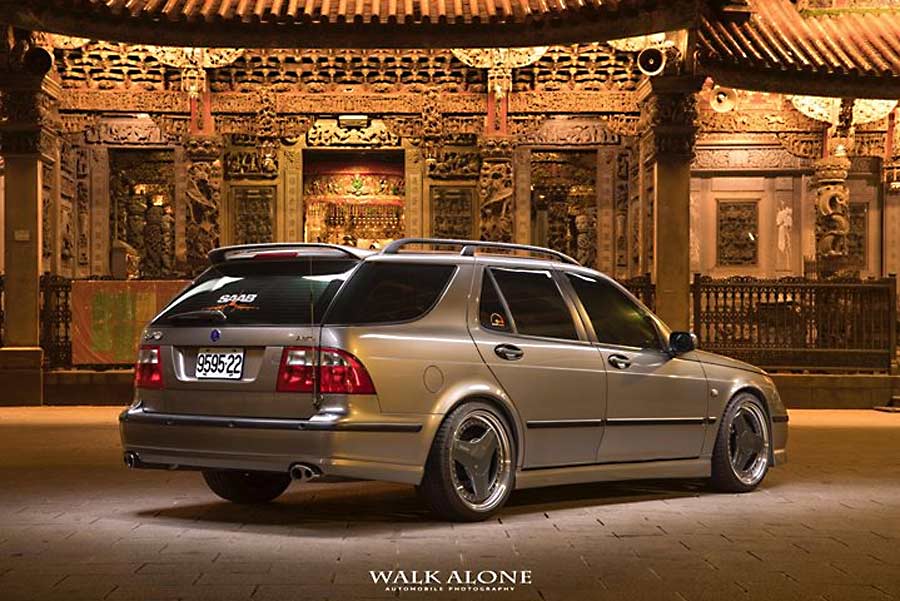 The car owner is very interested in the temple culture in Taiwan, so his TROLL R is also integrated into the baptism of faith. Such beautiful cars and scenery in Taiwan add many memories to Taiwan SAAB car owners.