Throughout its history, SAAB cars have been successful in a range of motorsportactivities. Apart from the Saab factory efforts, many privateer teams enter Saab road cars in car racing.
One of such Saab teams is the DRtuned Racing team from Langley, British Columbia (Canada). They started as a small local tuning company on the side during university. Over time team have grown to offer full time Mazda tuning solutions and full installation and tuning of Haltech standalone ECU's.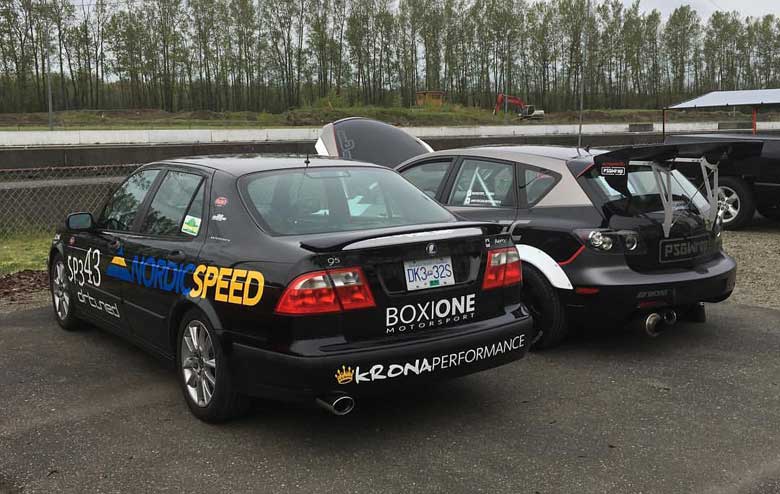 Also, they are an amateur race team, currently competing at the regional level. Their current focus is on local Time Attack and AutoX events, with development ongoing for Hill Climb and other tarmac events. Their current vehicles are 2002 Saab 9-5 Aero and '06 Mazda 3 Turbo.
'02 Saab 9-5 Aero racing car
The '02 9-5 Aero was purchased originally to replace Daniel Routley's '89 900 rally car, and team subsequently decided to pursue Time Attack and Hill Climb instead. The car is currently in 'phase 1', and will be receiving significant suspension, aerodynamics, and power upgrades in the future.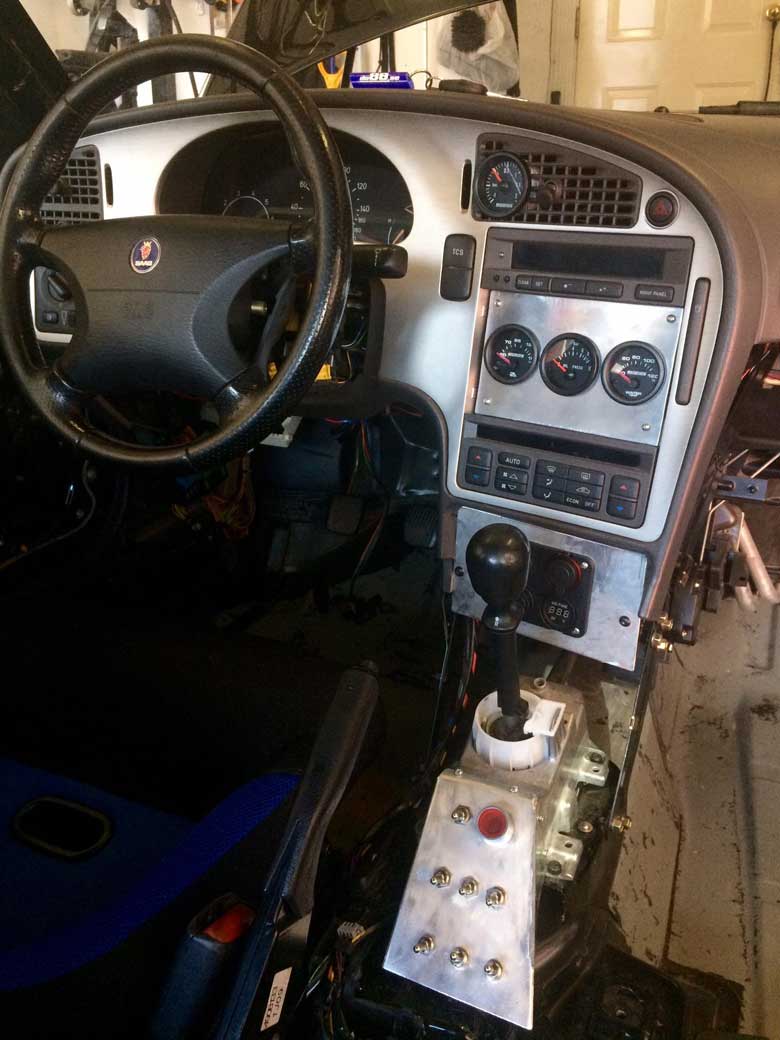 The car is built to a 'stage 3' power level, ~310hp, and weighs 2,850lbs/1300kg, ~600lbs of weight has been removed. It was built entirely by the team at drtuned Racing, with partnerships from NordicSpeed, Krona Performance, Do88 AB, Maptun Performance, eEuroparts.com.
Interested parties can follow the team through their Facebook page drtunedracing where they post lots of photos and updates on the build and their racing.