Most Saab enthusiasts have already heard of record-breaker Saab.This Super-Saab Viggen driven by the famous  rally driver Per Eklund, an he achieved numerous speed records.
But in this case, it is super-tuned Saab 9-5, a car that is currently sold on ads in Finland.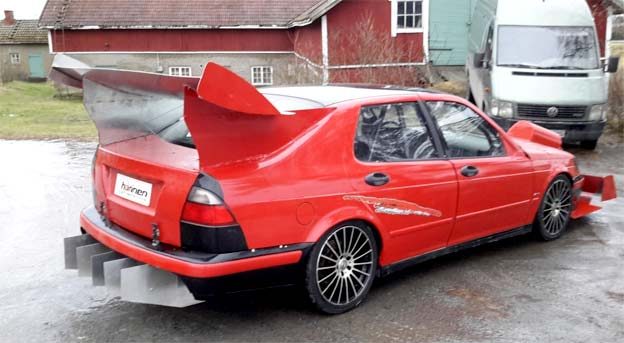 It has 600 horsepower and 760 Nm from the 2.3-liter engine.  the seller says it is quite easy this car can be further enhanced – "With minor modifications" – 800hp and 900nm!
Hope you're sitting down, because here comes the price: 19,000€ or $20,000! However, surprised us this information – Acceleration (0-100): 7,0 s (maybe it's a mistake in the data). Certainly, a very interesting project Saab car.