The total roadways in Sweden is over 572,900km. The network or motorways is currently being extended and maintained.
The fact that the swedish roads are in good condition with adequate road signage, is all supportive for road users. These conditions are used by many Swedes to enjoy driving, and these roads are also used by the owners of tuned Saab cars – the roads are in excellent condition and there is not a lot of traffic.
The top speed in Sweden is 110km/h on the motorways and there are plenty of cameras to enforce it. However signs announce their presence from way off, which the Swedes have learned to exploit and it's not uncommon to have cars shoot by you at 180km/h or more.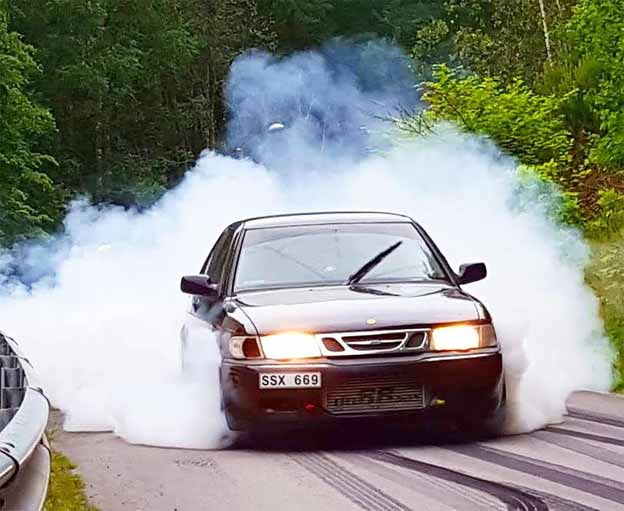 In the following rows you can enjoy interesting videos of Acceleration, braking and handling on a nice swedish roads, of two Nordic Sleepers: Saab 9-5 & Saab 9-3, both Aero, both tuned by Nordic Extreme.
To remind you, these two cars in videos are very fast and powerful. Both cars have a power of over 500 hp, which enables extremely powerful acceleration.