All owners of Saab already know how Saab cars are safe, and a last generation (Saab 9-5 NG) confirms this fact.
The latest in a series of incidents in which the Saab 9-5 saved the life of his owner, took place about a month ago, near Shotley Gate in United Kingdom.
Crash was scary, but son of the owner of the car C. Roos told us that his father was well – he just suffered a shock, there is no physical injuries.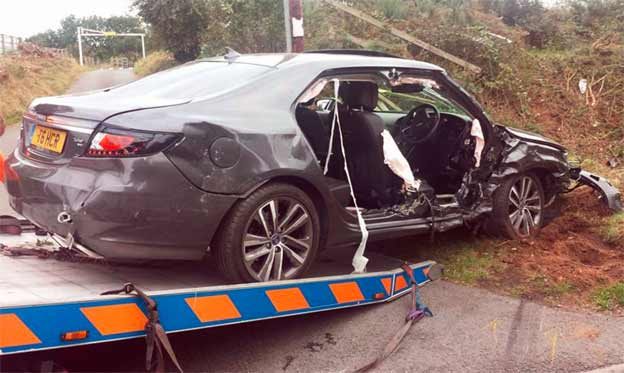 Incident occurred when a drunk driver of Ford Mondeo hit the side of the Saab 9-5 NG.