Saab Infotainment System – represents a very complex system that provides support to the driver, enabling communication, and entertainment to all passengers.
Like most systems, composed of several components of computer board with the information transmitted by a circular LCD display untar speedometer, via a large central LCD screen mounted in combination with 11 Harman-Kardon speakers, the HUD display that projects the image on the windscreen, a it's "spicy" solutions that carry the legacy of the domain of the aircraft.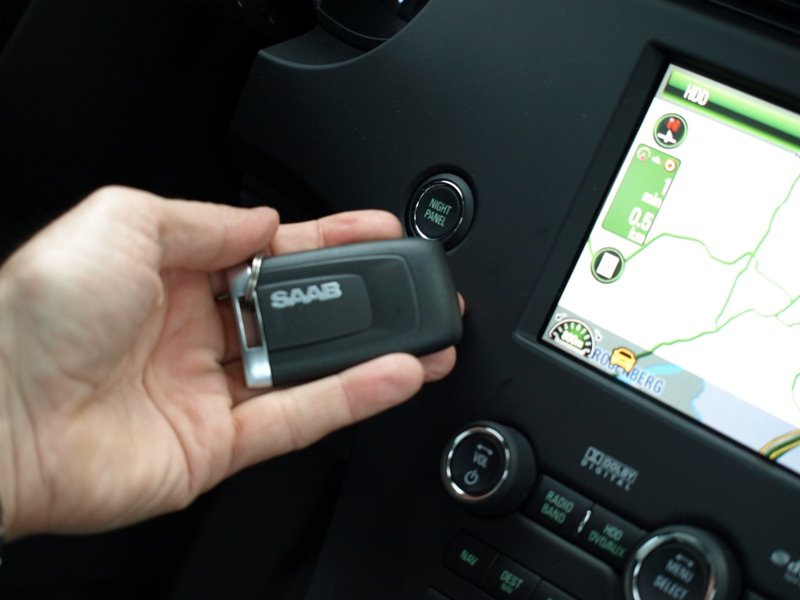 This system provides the status ( test to the system , tire pressure , speed warning … ) and navigation information and guidance through all 3 display , and further through the audio system , communication with the outside world realized via Bluetooth or cable connection, and all of the above is controlled through controls on steering wheel and voice commands .
The main part of the entertainment system 8- inch LCD touch screen , which displays as a function of driving -turn navigation based on maps that are on the hard disku.Dobro 've read , this car comes with a hard disk that , in addition to the navigation map is used to store MP3 music and movies , and the music is separated JukeBox part of 10 Gb .
Of course , in addition to the hard disk , the system may use a number of external sources , such as for example a DVD player for movies , or USB connection in the center console for connecting USB storage devices and smartphones . Immediately after inserting USB memory system performs the search and make systematization of MP3 music, so you can easily enjoy the " external " music. In addition to the USB stick , it can connect to MP3 players, iPod , iPhone and any kojismartphone . Another good thing is that when you connect the phone via USB – you can charge the phone battery!
Better yet , after the first pairing infotainment system via Bluetooth with your phone , each subsequent time you approach the vehicle , the system recognizes it and connects to the phone . Also, when so connected , via a touchscreen display , you can access the phone book , call lists , or messages, all of course podržanoglasovnim commands .