Swiss dreamer Frank M. Rinderknecht has many wild ideas for the car industry's future, as demonstrated by the wacky and unusual concept cars developed by his company, Rinspeed.
One of his ideas was Saab 9-5 BioPower Concept by Rinspeed. Why BioPower? Saab BioPower was a bright innovation. Fill up with renewable bioethanol and you'll get even more performance. At the same time you help to reduce fossil CO2 emission by up to 80 per cent.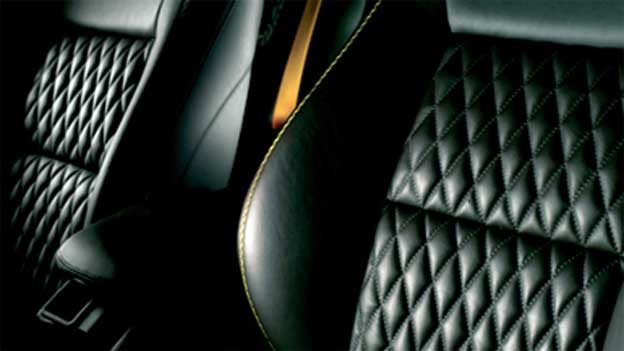 If bioethanol is not available you can simply fill up with petrol, or any mix of the two. The Saab 9-5 BioPower 2007 was a new model. Drive it on bioethanol and output grows. So you'll enjoy faster acceleration, better response and even more driving excitement.
The altered Saab BioPower immediately attracts the glare of visitors thanks to the glare of its yellow gloss paint. This special lowered Saab model incorporates materials used by Rinspeed for its futuristic prototype "eXasis".
The Saab BioPower Rinspeed then presented a whole new applications in the shape of rhombuses out of fibreglass metallized to aluminium. One finds the reason for the rhombuses in the coating of the seats.
The interior also showcased the innovative aspect of the car with seats padded with a compound called Technogel. At that time, Yellow safety belts and a new fibreglass dashboard have completed the metamorphosis of the Saab BioPower to perfection.