This is certainly not the first attempt to rebuild a Saab car in a Batmen vehicle, but this is certainly the most unusual version. In the first case, the Saab convertible was converted into a fun Batmen car with little changes, but in this second case, car creator have invested a lot of effort to better imitate the famous car.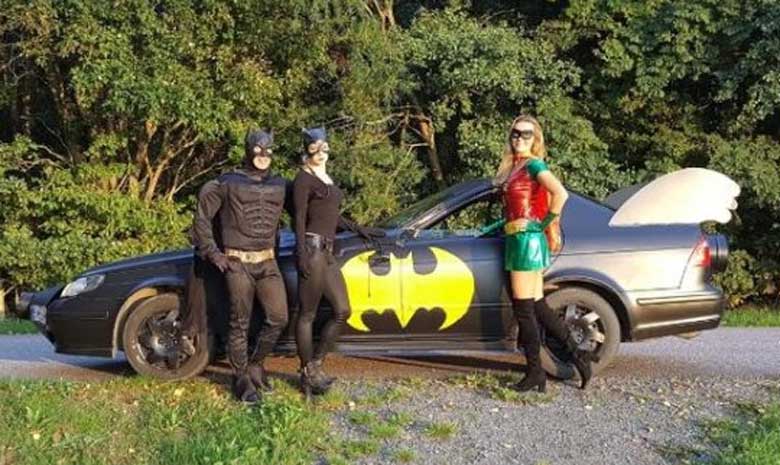 And that was not all, car makers offered it for sale. As you can see in the picture, an ordinary Saab 9-5 is "elongated" – the car's cabin is trimmed in the front part, while the length of the hood is doubled. Result is Award winning Batman car perfect for some masquerade.
And also, If you do not know what to wear on Halloween or a regular masked, then you have the perfect kit – Sellers with this car also offer a special Batmen suit. The Batmobil is a rebuilt Saab 9-5 2.0t vector -02. Half tank is included, and price is symbolic – $285 – funny and fun.