At the Hirsch Performance development centre in St.Gallen – Switzerland, Saab cars are brought to a new level of performance and style. As the only official Swiss partner of the Swedish premium brand, Hirsch Performance offers more performance packages as well as sports accessories such as suspension and brakes with a factory warranty.
Unfortunately, Saab cars are gone, but Hirsch continues to offer Saab car owners around the world additional upgrades for their favorite cars. We find another such upgraded car in Taiwan, (again) thanks to Mr. Salo Yang.
This time it is another exceptional executive sedan – 2004 Saab 9-5 Hirsch Performance Troll R. The Toll R is owned by Mr. Zhong, and he has traveled over 300,000 kilometers with the car so far. Despite so many miles traveled, the car is almost in factory condition thanks to good maintenance and care.
Here's what the car owner Mr. Zhong says about his beloved Swedish-Swiss jet: "I usually buy a new car every 5 to 6 years due to gradually increase fuel consumption and power loss, it is also my excuse for buying a new car. But, I have been driving this Saab 9-5 Aero for more than 15 years. I can not find any reason to get a new one because I feel its every condition better than the original."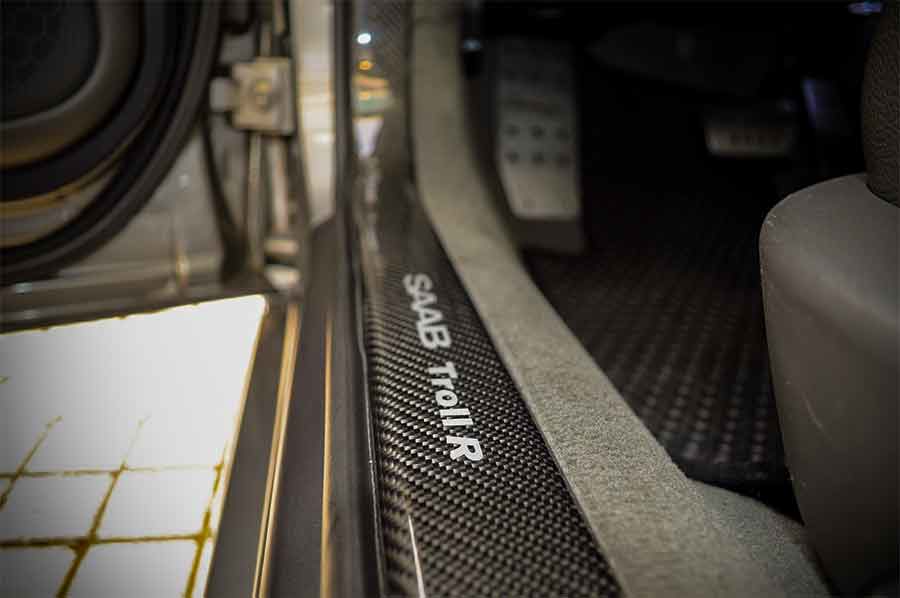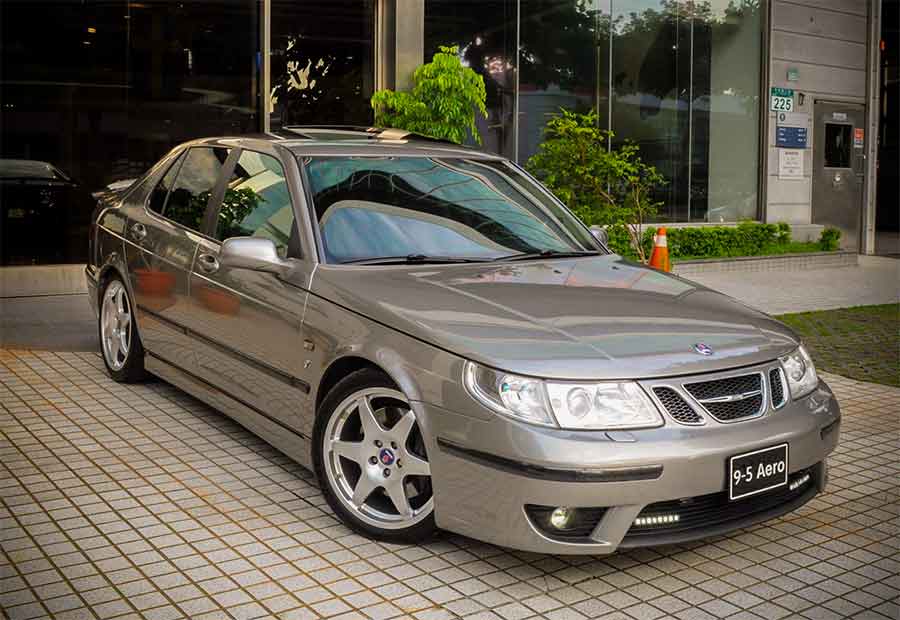 In addition to the many upgrades to the Hirsch Performance package, the car has undergone many changes, here's a list of great improvements that make this Saab truly exceptional and unique in the world:
* Hirsch Performance Troll R
‧ Upgrade software 305PS / 400Nm
‧ Sports downpipe & Dual exhaust system
‧ Sports intercooler & intake pipe
‧ Garrett TB28 Turbochager
‧ 3.5 Bar Fuel pressure regulator
* JE Forged Pistons
* Pauter Forged Connecting Rods
* Top-End Sports Porting & Polishing Cylinder Head
* Abbott racing Delivery Pipe
* Forge Blow-Off Valve
* Hirsch Performance 331mm Brake Kit
* Hirsch Performance Suspention kit
* Hirsch Performance 8.0 x 18 inch Light Alloy Wheels
* Hirsch Performance Honeycomb Grilles
* Hirsch Performance Side Skirts & Rear Lower Spoiler
* Saab Rear Spoiler
* DynaQuest DMV-712 Multimedia Unit
* Hirsch Performance Sports Steering Wheel
* Hirsch Performance Aluminum Pedals
* Carbon Fiber sill panels & Door Handles
* Defy Monitor Gauges
* South Star Blinder Hp-905
* Valentine One Radar Detector
* South Star GPS-9900
* 3M Tire Pressure Sensor
* Osram LED Daylight & Foglight