The team gathered around the DNA Collectibles team is working very creatively and diligently on creating new replicas of the legendary Saab cars. After the Viggen, Aero X concept, the Turbo edition 9-3 and the Turbo X model, the turn came to replicate the iconic Saab 9-5 NG saloon.
Interestingly, this creative team listened carefully to what the Saab community of enthusiasts around the world is looking for. In this way, they chose which model to replicate, and of course the color of the car – and that is Arctic white – this color was chosen by the Saab community of fans of the brand.
The New Scale 1/18 Model features Turbine wheels, specific bumpers and a sporty overall look, and of course whole AERO package. And as with previous models, this 9-5 NG is extremely precise in details. The detail is so great that you can read the signs on the air conditioning buttons or see the indicators on the speedometer, and even the discreet Aero badge on the steering wheel.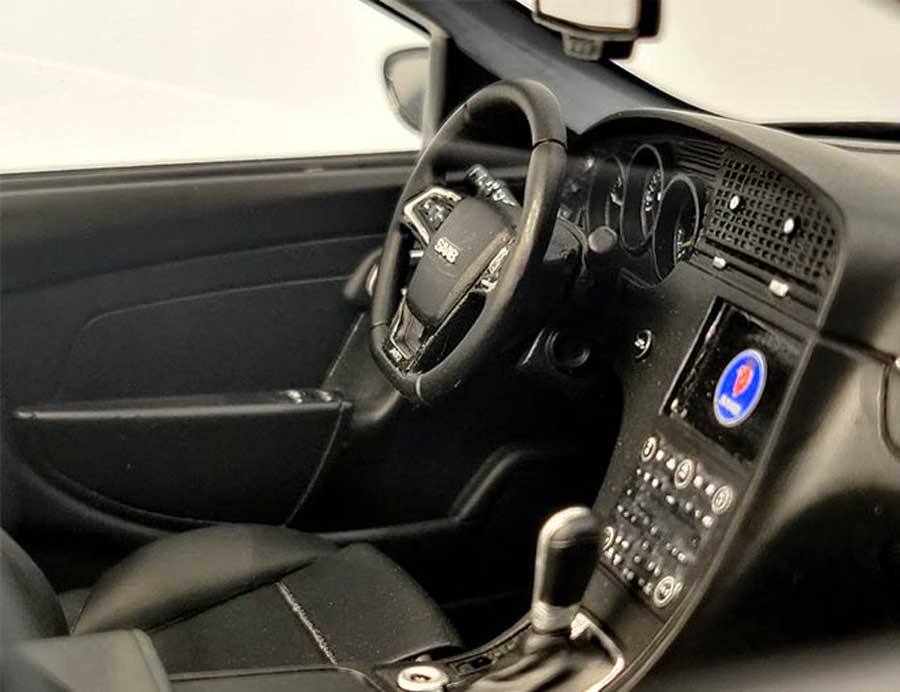 Like the Saab 9-5 Sportcombi that DNA Team released earlier, the saloon version is an exact replica of the 1/1 version for your eyes pleasure. To raise the value of the model, the team decided that each individual model carries its own chassis number., and the numbered chassis will give to this scale model a high value in future.
However, you have made one prototype and are already receiving orders for this model, so all potential collectors will have to wait until January 2021, when, according to the team's plan, this model will be delivered to customers. The fact that this RESIN model weighs almost 2 kilograms also shows how serious the model is.