Last week, Norbert Szczupak from Poland wrote to us about his beautiful Saab 9-5 Aero called "Black". He is a regular member of Saab Club Poland (Saab Klub Polska) and owns as many as three Saab 9-5 models.
Here's what he says:
Hello dear SAAB-Friends :)
I send you some photos of my 9-5 3.0t MY02 which I named Czarny (Black) aka Gryfiasty ("Griffin").
On the last photo is all my three 9-5 (in middle the best <3 3.0TiD with almost 400,000km on odometer :D)
It would be a great pleasure for me if you add some photos to your gallery.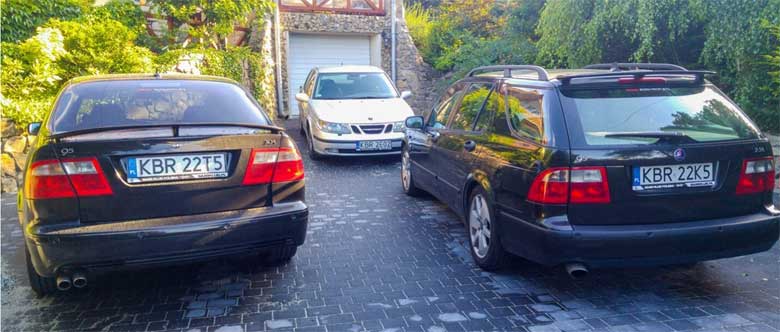 Best regards from all Members of Saab Klub Polska :)
You make great job on Instagram :)