Project manager Per-Anders (P-A) Johansson from SpeedParts stands behind the creations brilliant Saab 9-3 X4R with 802 hp/775 Nm (from some sources – latest dyno results are 950hp and 950nm).
It is simply incredible number of modifications that (P-A) Johansson has done on this car, and a whole list of modifications can be found on the modifiedcars website, as well as on the website of the project.
And yes, those incredible 800 horses are coming from a regular Saab  2 litre engine (four-cylinder 1994 Saab 900 engine), which is probably located and in your car.
In practice, the aforementioned power looks like in this video:
Used a Saab special lightweight body, and Painted by Litab varnish and Anders Augustsson. The great thing about PA's car is what he's managed to get out of a 2 litre engine, and interesting this car can be driven perfectly legally on Swedish roads.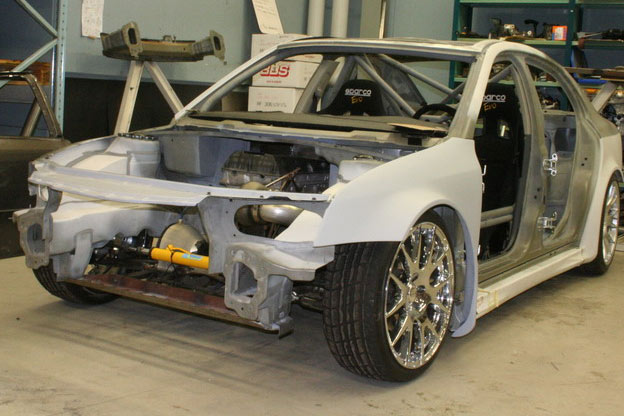 Speedparts 9-3 X4R MONSTER videos