People will do anything to improve the performance of their cars; will add a new turbo, a new spoiler, will do the remapping, and so on…
One of the things that is often applied to improve the performance iswater injection (Water-alcohol or Water-athanol).
Why inject Water into turbocharger's face? There are different opinions, if before the turbo then by the time it gets to the intake manifold it has lost most of its cooling effect along the way, But others say that, Depending on the engine, improvements in power and fuel efficiency can also be obtained solely by injecting water; then, Water/meth has a few benefits, it's a chemical intercooler, cools aircharge, cleans intake valves , cleans combustion chamber, raises octane of ur air fuel mixture, cools combustion, and dissipates heat quickly after combustion as alcohol absorbs heat….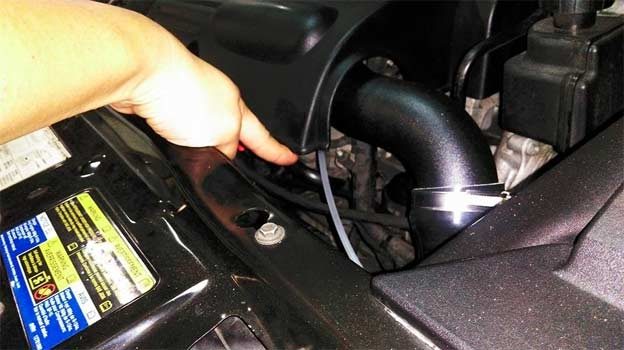 One owner of Saab 9-3 SportCombi from Taipei (Taiwan) incorporated into his Saab system for water-alcohol injection. As you can see in the pictures, the system is very simple: A reservoir in Saab 9-3 Trunk holds water or a mixture of water and alcohol or water and methanol. Connected to the reservoir is a water pump.
A pressure switch sees a certain psi of boost from your engine, and (once activated) sends power to the water solenoid and pump. The pump then sucks the water alcohol mixture from the reservoir and injects it into the airstream via a spray nozzle attached before the throttle body. It sprays a fine mist (far too fine to hydrolock an engine) that gets sucked into the cylinder. In there, the heat turns the liquid into a gas (steam), in the process absorbing a lot of combustion heat.
The production of more power by a water/methanol-injected engine is not a product of the water/meth mixture alone. You must tune to get the most out of it. And interesting, this is old-school tech that trickled down from supercharged piston aircraft during World War II.