Once (2013), in week's Top Gear USA episode, they had a need for speed. Their goal was to show that you didn't have to spend a lot of money to get a car that could crack the 150 mph barrier.
Anyway, in the Mojave Desert, Adam drove a1995 Pontiac Trans-Am, Tanner had a  Saab 9-3 Viggen and Rutledge put a 1995 Infiniti Q45 through their paces.
The comparison of these three cars has been made through several tests, from a slalom drive and a stability test, to a maximum speed test – 150 MPH (240 km/h) Challenge. The final challenge was, at long last, the 150 mph run and it took place at the El Mirage Dry Lake.  As the guys assessed the six-mile surface, they suddenly became honest about their chances.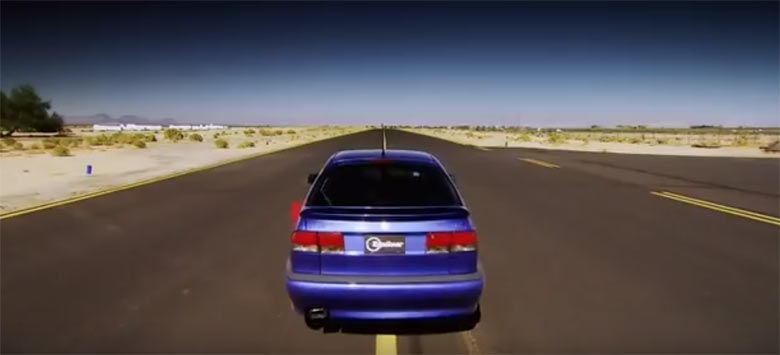 Adam pushed the banana-mobile the full distance and then Tanner proved that his Swedish Steel was speedy too. On the way to the proving grounds it turns out that Tanner's Saab has no flaws at all whereas Adam's Pontiac is starting to decay and Rut's Infiniti is too slow.
Adam's Pontiac manages to get to 136 mph, Tanner's Saab manages to get to 151 mph and Rut's Infiniti despite him the Nitrous manages to get to only 141 mph.