The standard Saab V6 is very powerful, and for most owners it's 250-280 hp quite enough. However, some owners are not happy with this power, and they always want to extract more from this engine. This is the case with Whelan, who contacted the Tuning house AURA to strengthen his Saab 9-3 V6 convertible.
A few weeks back he came to AURA Tuning for some Stage 1 tuning, totally standard car. Other than uprated actuator, No problem, except the clutch was just having none of it. Nothing to be done except really keep the torque pegged in the low/mid-range, and even then it would start to slip with the higher gears. Peak power was still very nice at 322bhp, and overall a much better car.
Move on a few weeks and Whelan is back with an uprated clutch and a recent FMIC and induction kit, but still on the standard exhaust. So take two, and this time no problems with the clutch. A little bit of a misfire when coming on boost initially, but a slightly softer boost delivery cures this.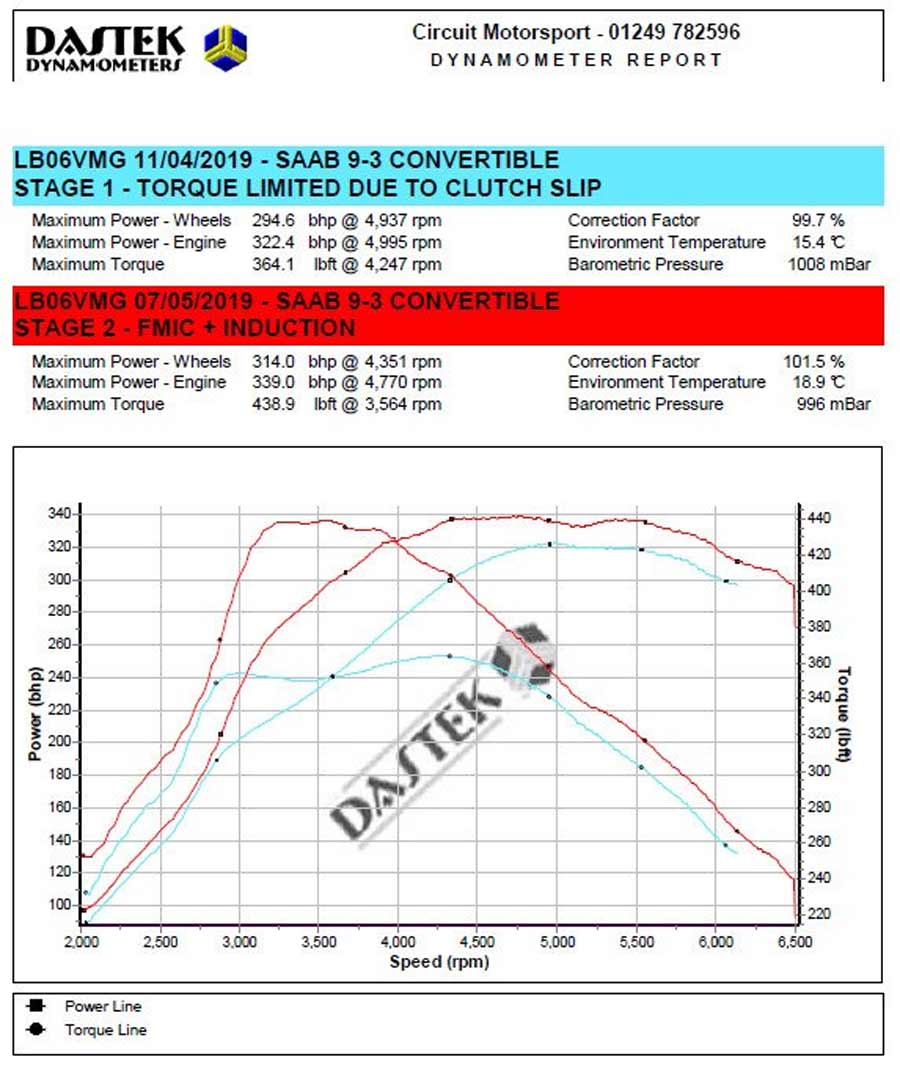 A few dyno runs followed by road testing sees it make a very strong 339bhp & 439lbs/ft. Very smooth and strong throughout with a little bit of cat-safe burble on the overrun. These engines don't like to rev high with the standard twin scroll turbo set-up, so it's important to maximise the powerband within the natural framework.
Although the convertible is designed in principle for a smooth, easy drive by the beach, this car can almost fly. For an "ordinary" convertible, 339bhp this is a very powerful result.