Turns out 'modified' isn't a strong enough term for Per-Anders Johansson's Saab 9-3 TXR (2006). "The idea was to build the world's most extreme street Saab," the Saab worker explains. "With 802 bhp, it is the most powerful four-cylinder Saab we know of. It is even more powerful than Per Eklund's Pikes Peak 9-3 racecar." Amazingly, this car has as much right to be driven on the street as a brand-new factory Saab.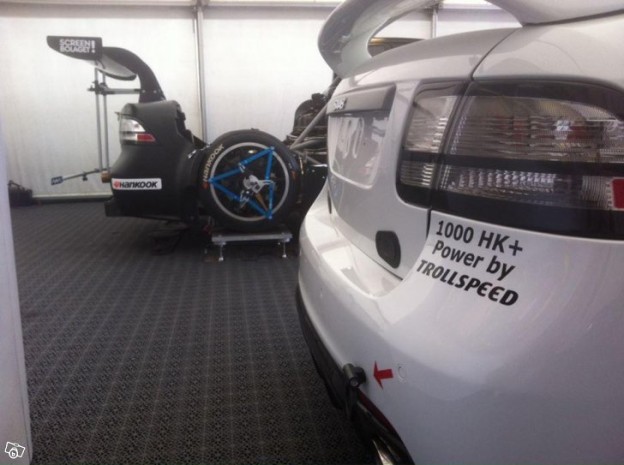 Per-Anders Johansson decided to sell his car Saab 9-3 TXR, here is link.
Price is 1,000,000 SEK or 108.331€! Price depends entirely on what is included in trade; trailer, wheel sets, service bus, suport, etc. Right buyers = the right price!
Extreme SAAB 9-3 with 1000hp  is custom built Saab in every detail – very custom built. For full spec, info, pictures, movies you can see on FB fan page.