Proving once again that there is no limit to what one can build when you let your imagination take over, a team of Swedes transformed a Dodge Viper into the menacing Saab 9-3 SRT10 MegaPower you see in these pictures.
Who knew that you could take a Saab 9-3, strip it down to its bare essentials, build the whole puzzle back together, and fit in an 8.4-liter V10 engine that comes courtesy of a Dodge Viper SRT10 ?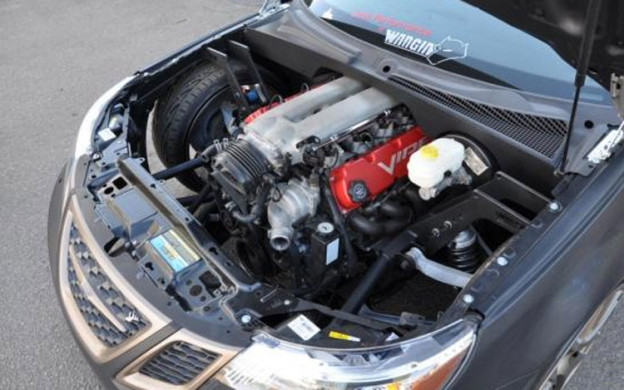 A team of tuners were involved in the build, which understandably, wasn't a walk in the park as the Viper's 8.4-liter V10 engine proved too big for the Saab's engine bay and had to be pushed towards the cabin to fit. But the result is definitely impressive. For a more comprehensive look at the build with plenty of photos, check out the Zatsy forum.