This is Neo Brother's(Saab Parts dealer in UK) current Saab race car.
They have taken a standard 2004 Saab 9-3 SportSedan Linear and fitted a B207R engine. The vehicle has received Maptun treatment. The whole vehicle has been lightened to extensive degrees, all unnecessary components have been removed as well as the spare wheel well.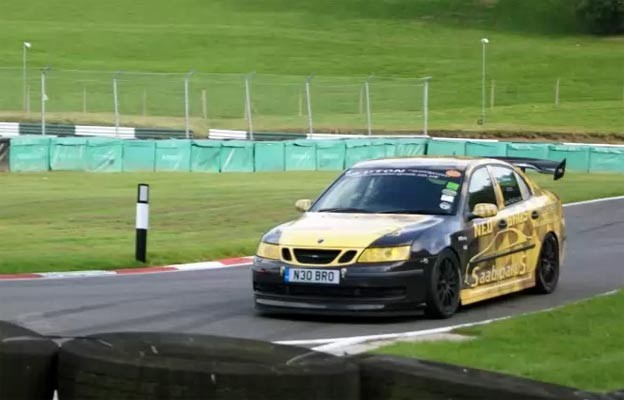 Saab 9-3 Sport Race Car N30 BR0 was originally 1350kg (dry weight) and is now a slimmer 1200kg (dry weight). This is World's most powerful Saab 9-3 Sport B207 with Trionic 8 management!
Power:
418BHP
444NM Torque
Power to Weight Ratio:
340BHP/Tonne