Most Saab enthusiasts did not even hear of this small extraordinary edition of Saab's special cars -"Deauville" Edition. Saab Turbo X was only sold in 2008 in a limited edition of 2000 cars, of which 175 were sold in Sweden, but this "Deauville" this edition numbered only 99 cars.
"Deauville" Edition from Hirsch was a special edition for the Swiss Saab importer, it was a promotional Saab edition for the Geneve Car Show in 1999.
In essence, it's about the serial Saab cars that the Hirsch tuner house has additionally improved – classic Saab 2.0LPT engine power is raised from 154 hp to 220 hp, Hirsch alloy wheels with 17-inch were added; and some parts of the interior have been replaced by wooded – mahogany panels were made in Germany (Konstanz) according to Hirsch order, in a factory that produces wooden panels for Mercedes and Porsche.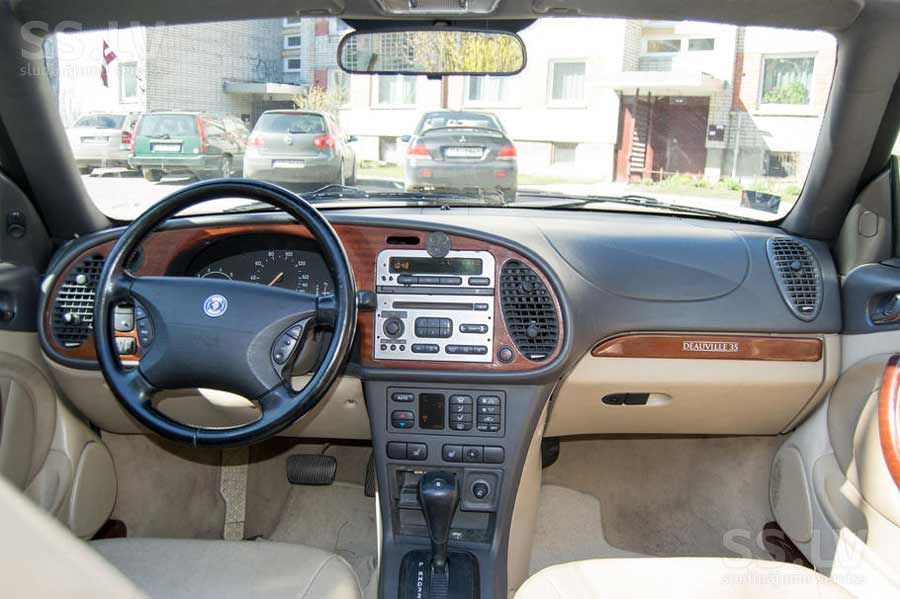 It was limited to 99 pieces, available only on the Swiss market, introduced a rather famous Swiss Saab refiner Hirsch based in St. Gallen, CH during the 1999 Geneva Motorshow. Interesting, the panel on the glove box next to the name of edition also included the serial number of the given car, and additionally – the letters were gilded.
You can find the official manufacturer on ebay, selling some stuff (not only Saab and not only Deauville) which is left over from the small series it was made in.