Here's an interesting Saab tuning project from Moscow (Russia). Artur Kalina (You can follow him on Instagram @kalina_in_insta)- Proud owner of beautiful white Saab 9-3 Aero has further improved appearance and performance of his car.
Some time ago he installed on Saab custom Splitters and Rear Diffuser by KR-studio.  In terms of beneficial downforce versus parasitic drag, a diffuser is vastly superior to any freestanding wing. Here's how they look: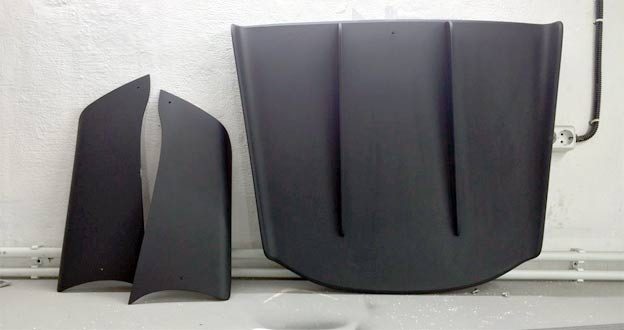 And, Here's how they look, after the installation on the Saab 9-3 car (in combination with Classic Aero Diffuser):
Saab Rear Diffuser and Splitters ver. 2.2 by KR-studio
Two weeks ago, Artur and his friends from KR studio upgraded the project to a new level. Old rear side splitters are replaced with new pair.
This pair splitter allegedly more efficient and creating fewer problems during the Russian winter with lots of snow: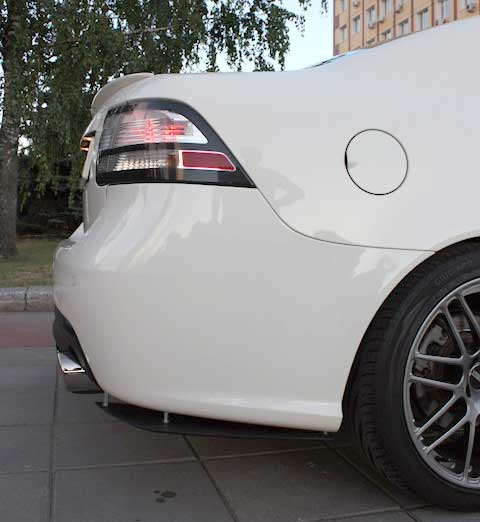 Thus his Saab now appears on the back side: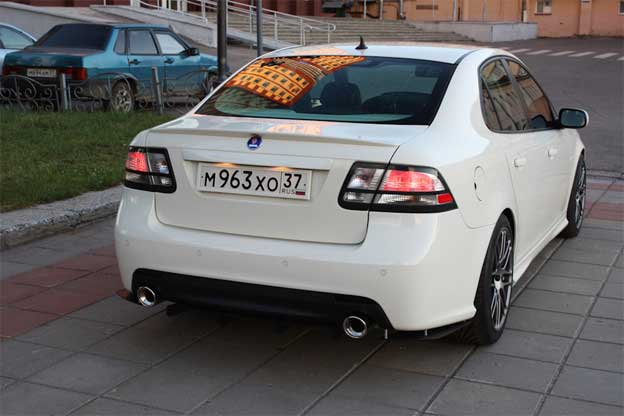 How do you like this project?