The Saab 9-3 cars, first introduced in 2003 and manufactured by 2012, are already pretty old, and although there are many more on the road around the world – some of these cars are pretty worn out in the interior, so they require or purchase new upholstery (or repair) or complete interior restoration. A large number of specialist workshops around the world offer restoration and upgrade of upholstery and complete interior, and you probably have a workshop in your neighborhood.
And one such workshop is the Moldovan Atelier "Cardream" that has been tuning cars in various segments since 2007. To date, the company has successfully established itself in the Moldovan market. At the same time, a tuning studio, which from the very beginning was aimed at creating its own projects, without regard to other manufacturers. The main policy is to create exclusive and practical interior designs that are pleasant to deal with every day.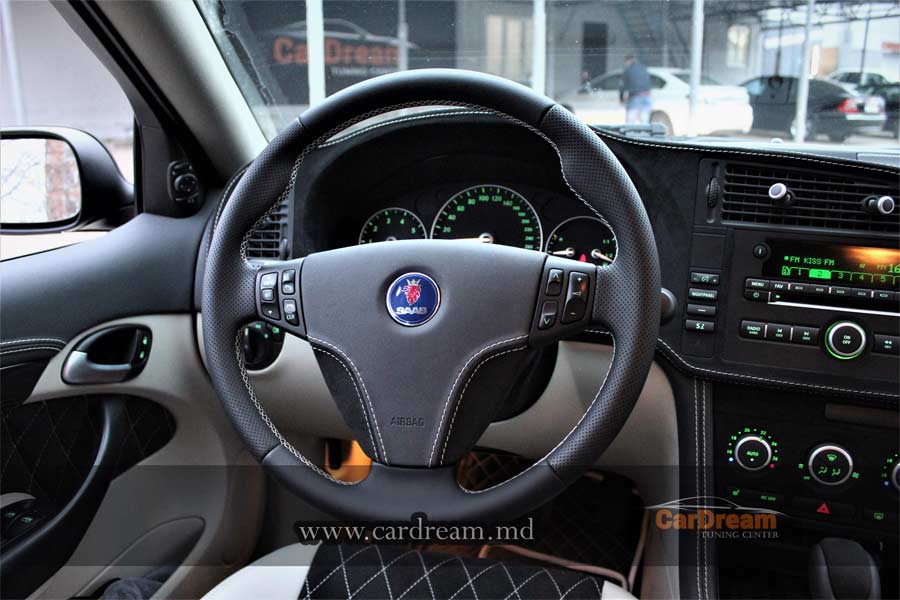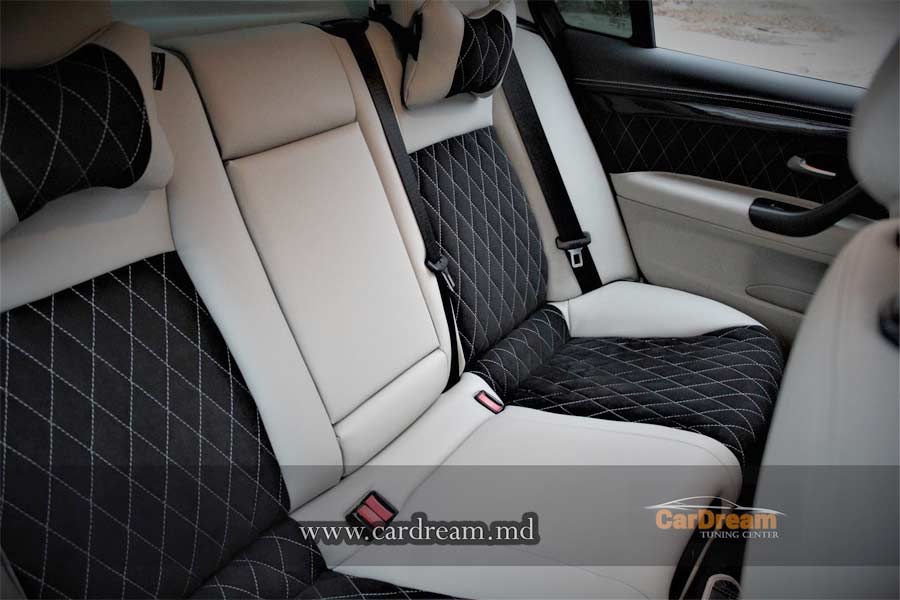 One of the last in a series of successful projects is a complete Saab 9-3 makeover – Full redecoration of the entire cabin which has no analogues all over the world. When we buy a car, we want to get not only a vehicle, but also a car with an exclusive design that would reflect the individuality of the driver. First of all, CARDREAM with wide application of various materials and accessories will help to create such uniqueness.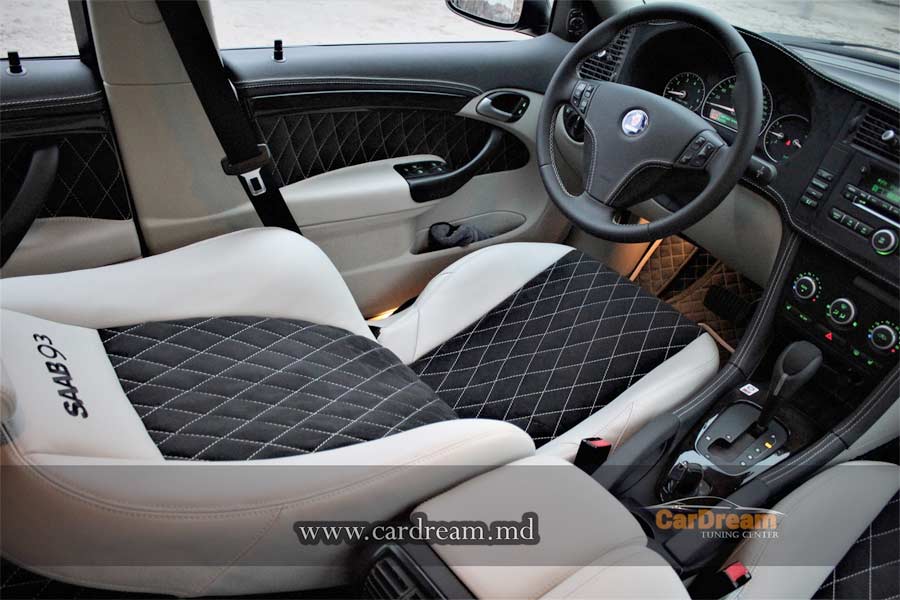 Ias you can see in the pictures, the Saab 9-3 is completely individualized, with invent a new anatomy, change colors, combine different natural materials with velour, Alcantara and real leather. The Basic Saab shape is not much changed, slightly changed the design, for seats with used leather and embroidered Alcantara. On dashboard, they used leather, place of opening airbags are prepared. Even those who are not huge fans of that comfy style interior in cars, consider this a very good (craftmanship) job.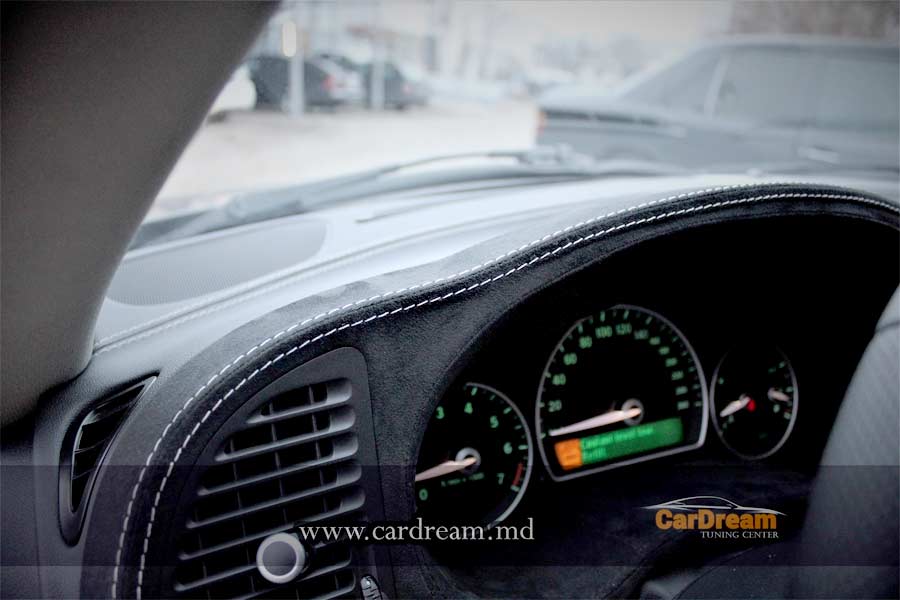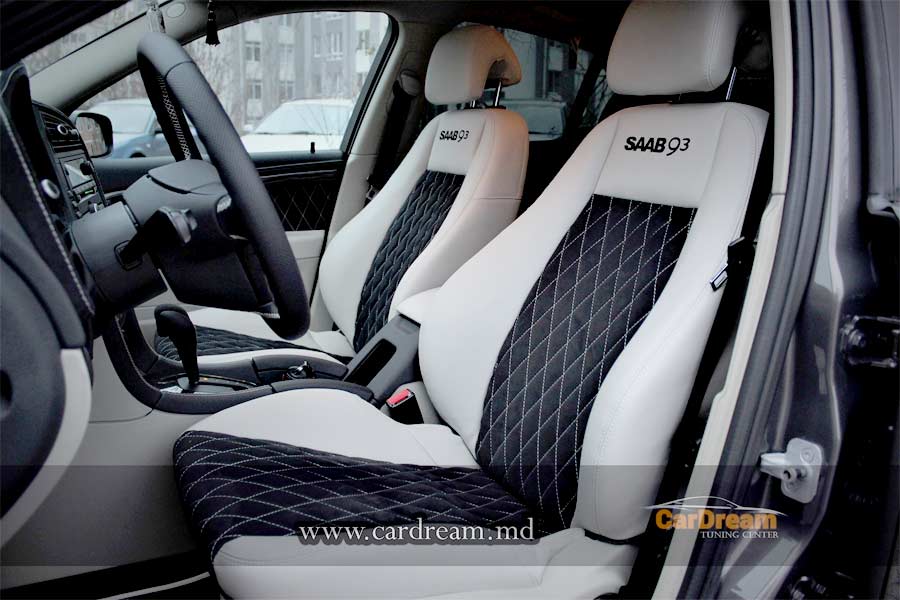 How do you like this refreshment and interior change, would you want something similar in your Saab car too?