Reigning STCC champion Thed Björk topped the first STCC test session at Gothenburg City Arena. The Volvo driver lapped the circuit in 45.153 and was 0.167 seconds faster than Saab driver Richard Göransson in second position.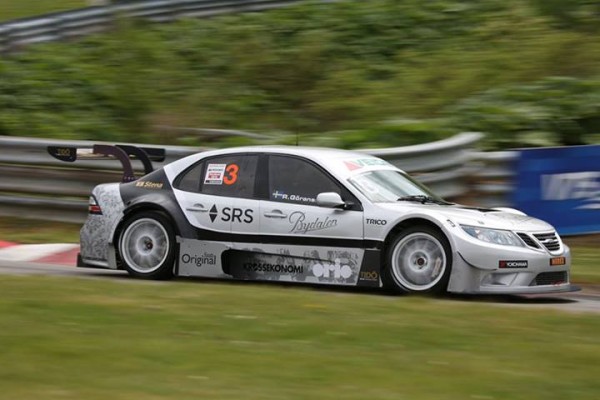 The session was held in dry conditions albeit with some light rain which did not affect the cars on track. There was one yellow flag session as Roger Samuelsson spun on track without any major damage.
Mattias Andersson was third fastest for Dacia Dealer Team, close to four tenths of a second from Björk's time.
Linus Ohlsson was fastest of the Kia drivers in fourth position ahead of championship leader Fredrik Larsson, making it five different manufacturers in the top five. Triple STCC champion Fredrik Ekblom was second best Volvo driver in sixth position ahead of team mate Prince Carl Philip Bernadotte in seventh position.
Knutstorp race winner Mattias Lindberg was the last driver within one second of the top time in eighth position.
Emma Kimiläinen in Saab 9-3 STCC had a tough test session and was 12th fastest, 1.3 seconds from the top time.
TOP 10 SCORECARD
| | | | | |
| --- | --- | --- | --- | --- |
| 01 | | | Thed Björk | 45.153 |
| 02 | | | Richard Göransson | +0.167 |
| 03 | | | Mattias Andersson | +0.367 |
| 04 | | | Linus Ohlsson | +0.447 |
| 05 | | | Fredrik Larsson | +0.511 |
| 06 | | | Fredrik Ekblom | +0.513 |
| 07 | | | Carl Philip Bernadotte | +0.925 |
| 08 | | | Mattias Lindberg | +0.984 |
| 09 | | | Philip Forsman | +1.162 |
| 10 | | | Andreas Wernersson | +1.163 |