Here's an interesting story from Saab's advertising sector, from a time when the company was taking off, with a new 9-3 model to be promoted worldwide.
Specifically, the new 9-3 model premiered in 2003, and this story is from 2004 when Saab company gave them a 9-3 Cabriolet as a marrying present. Saab then gave the Crown Princess Mary and Crown Prince  Frederik a brand new Saab 9-3 Aero convertible.  At that time, The open-top luxury four-seater Saab was gifted to the royal couple on behalf of Saab's head office and its dealers in Denmark.
The newlyweds, pictured accepting their new royal blue Saab, were reportedly delighted with their surprize gift. So of course, who would not be honored and joyful with a gift like this. The Saab Convertible model given to Crown Princess Mary and Crown Prince  Frederik was top-of-the-range Aero version.
And in the description of the car, on this occasion, it was as follows: "It boasts a high-output turbocharged engine, leather trim, and clever features including a fully automatic toof that opens or closes in 20 seconds at the press of a button". The gift from Saab further undelines the bond shared by neighbouring Scandinavian countries.
Actuallly the Crown Prince Couple has a veritable fleet of Saabs. For their wedding they got a Royal Blue Saab 9-3 Convertible which they have been driving around a lot in recent years. Interesting, at that time several companies have already offered the couple a free luxury family car. The company "Andersen and Martini" have promised them a Saab 9-4X. But the model is not released until August, so the company may provide the family with a other car. All members of the Royal family have received free luxury cars as gifts. Prince Joachim and his wife Marie received an Cadillac BLS (based on Saab 9-3) Diesel, and Crown Princess Mary was offered a Saab 9-3 Aero Cabriolet as a wedding gift. Of course a Saab Convertible was chosen. And not long after, the Royal pair also acquired a 2006 Saab 9-3 Sportcombi.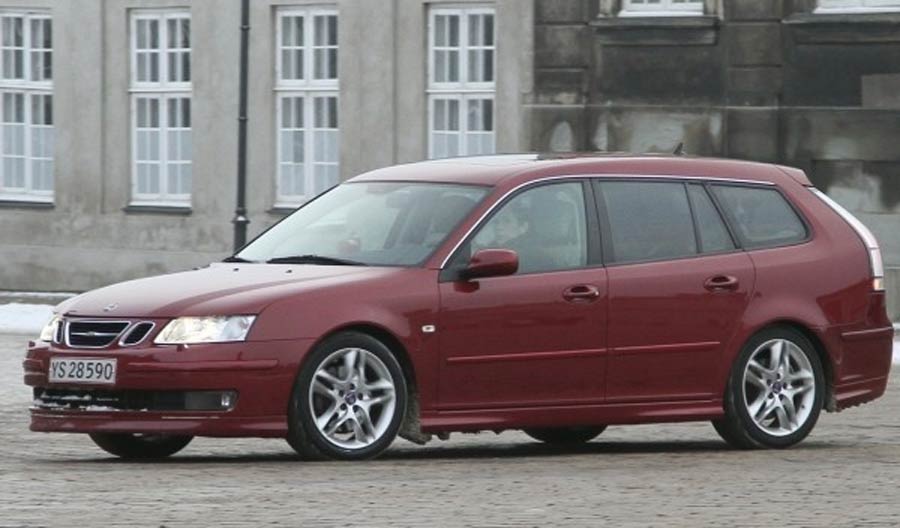 For the sake of truth, They actually swopped the Convertible for the Saab 9-3 Sportwagon when they had their first child. Crown Princess Mary gave birth to her twins babies this morning on January 8, 2011. The media then reported that the princess was conveyed to the hospital, safe and sound in the Danish winter, in their Saab 9-3 SportCombi… Interesting story and nice promotion for Saab cars.