eEuroparts.com is known online auto parts retailer, and in their offer you can find original SAAB car parts, and parts of the other car manufacturers from Europe. eEuroparts.com sells OEM, Aftermarket, and Performance parts for BMW, Saab, Volvo, VW, Audi, Mercedes-Benz, MINI, and Porsche
This company will soon organize a special event dedicated to automotive enthusiasts – eEuroFest 2017 (June 9-10th). eEuroFest is More than a car show, eEuroFest is a destination, a track day, an autocross, a swap meet, and a manufacturer expo all rolled into one.
On this occasion, the eEuroFest is preparing a special Saab racing car – Saab 9-3 AER, and this project is in final stage. Currently, Final prep going on to put the engine B207 into their Saab 9-3 AER Racecar.
Owner and CEO of eEuroparts.com Matt Moran does a quick up date on their big eEuroFest show (June 9-10, Lime Rock Park), as well as takes a quick tour around their new AER Saab 9-3 Racecar:
Tt is interesting that eEuroparts often on their Facebook page broadcast live video from their workshop, so that you can follow live work on the race car.
This is a race engine for their new Saab 9-3 racecar. Wiseco forged pistons, Molnar rods, ARP studs…big ol turbo. Subframes and suspension is all poly'd out with Powerflex and held up by Koni and H&R. Brembos are installed surrounded by some sticky race rubber.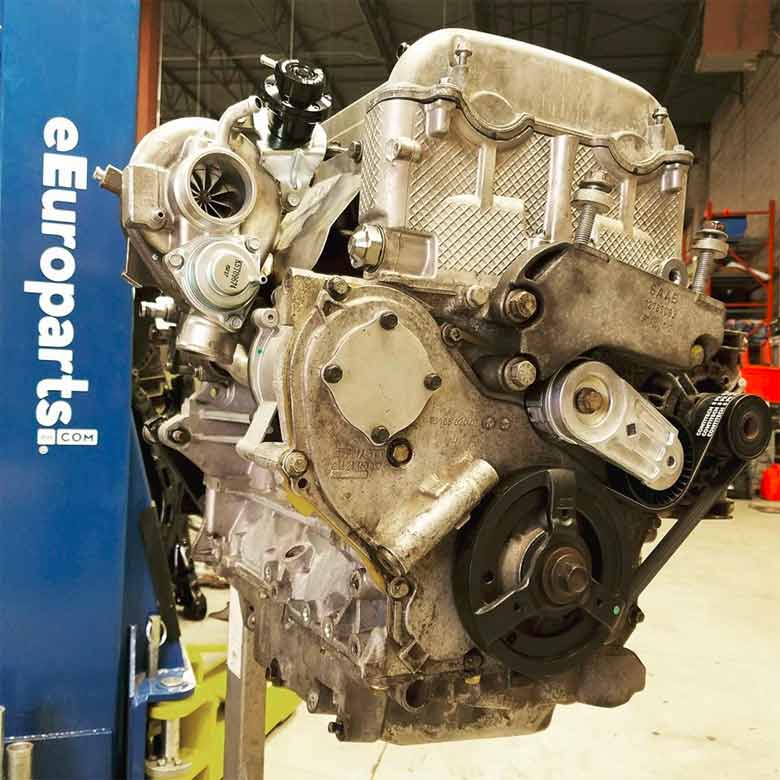 Final prep going on to put the engine into Saab 9-3 AER Racecar.