Quentin Huber is young French automotive designer, actually finishing his master in Industrial design & Management in ISD – International School of Design in Valenciennes, FRANCE.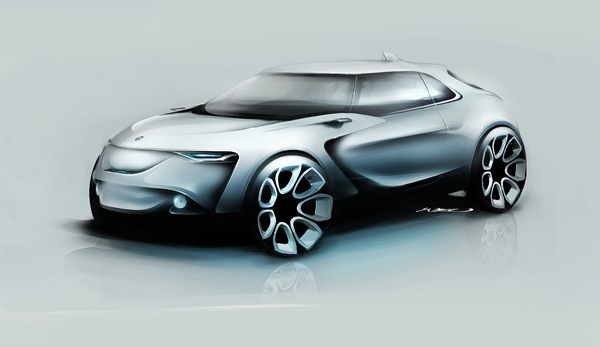 When he was a scholar GM did the project of Saab 9-2 Concept, and designer on the project says about Saab:
Saab cultivates its difference and incorporates it into his DNA. Brand of enthusiasts, Saab reborn today. That's why it needs a high series production with a entry model class entry to make a significant sales volume. SAAB 9-2 is the solution. Do not just make a premium competitor, it's making the SAAB for a wider public. It is an experience related to the look and driving pleasure. Natural strength, the Saab 9-2 is based on brand qualities, aeronautics and turbo muscle.