Saab has ten years ago extended warranties on its turbo engines made from 1999 to 2002 due to a nasty oil sludge problem. The poorly thought-out service recommendation for 16,000-km oil changes, using conventional motor oil or semi-synthetics, has ruined many four-cylinder Saab motors.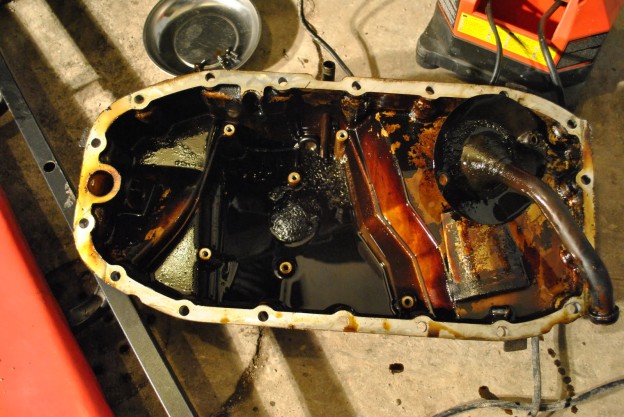 Sludge and coke (carbon) buildup on the very fine oil pickup screen in the oil sump can starve the engine of oil, resulting in complete engine failure. Experts suggest this may be due to the catalytic converter being mounted below the sump, cooking the oil at high temperature.
Currently, Saab recommends removal of the sump and doing a complete cleaning. That's if the engine is still running. Then there's direct-ignition cassette failures and cylinder-head gasket leaks to contend with.
Affected models include the 2000-03 Saab 9-3 and 1999-2003 Saab 9-5.
Sludge Repair
This video is put up specifically for the SAAB Central Forum. It's a head gasket replacement and sludge cleaning process for 2002 9-3 Viggen. Follow-up to this video is 3 months later there are NO leaks of any kind:
Before Repair: