"Rust 2 Rome" is the famous banger rally from Edinburgh to Rome.
Rally has been running for 11 years, and rally participants each year move on a different route on the road from Edinburgh to Rome. This year, the participants of this specific car Rally traveled through the French Alps.
Essentially, "Rust 2 Rome" is an great adventure. It's a 2 week long 4000 mile trip from Scotland to Rome. The Rust part comes from the rule stating that Car of participants should cost no more than £500.
Buy a car worth no more than £500. Make it look ridiculous. Then drive it to Rome. This year a Saab team (with Saab 9-5 SportWagon) was involved in the rally.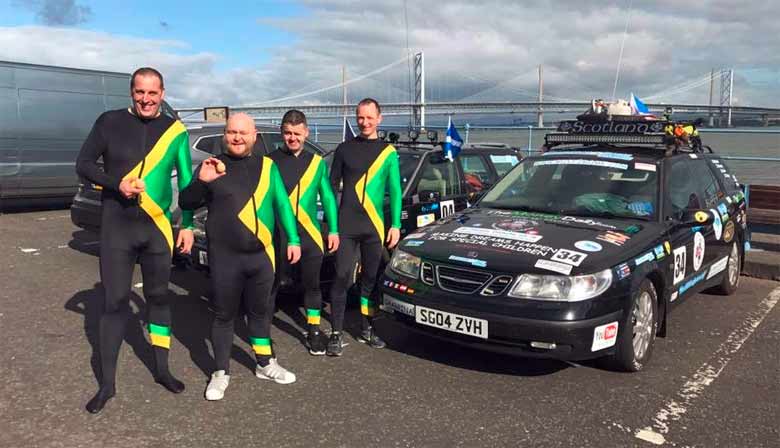 This was Saabrina The Saab team and they ended up successfully reaching Rome. You can follow their entire roadside adventure on this page.
Also, their journey had humanitarian character, so you can help this team through a donation. Through Virgin Money Giving, you can sponsor me and donations will be quickly processed and passed to charities. Virgin Money Giving is a not for profit organisation and will claim gift aid on a charity's behalf where the donor is eligible for this.
On the road down to see the leaning tower of Pisa for the first checkpoint of the day only 187 miles down the road with some breaking issues: