One of the most wonderful sensations come when you command a whole handful of power just with the flexing of your right foot.
Horsepower is an intoxicating element when it comes to driving, and this 1974 Saab 99 has a whopping 300 horsepower, and unusually for Saab – power is transmitted to the rear wheels.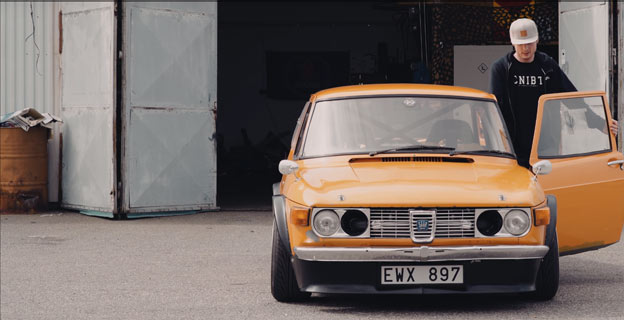 Jesper Schwartzfrom Gothenburg (Sweden) bought an old Saab 99 from his friend.Now this old Saab has a turbo charger and rear wheel drive.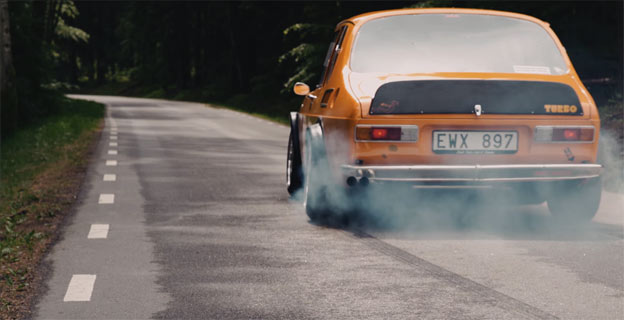 After nearly six years Jesper Saab construction finished.A Saab 99 1974 orange original color and accessories of motor sport, as well as US front. But what makes this Saab 99 special is that it is rear wheel drive and a 2.0 liter turbo engine from a newer Saab.
To make this work, Jesper is combine: a gearbox from Opel Omega, Drive shaft (Cardan shaft) from Volvo and a rear axle from the Ford Scorpio.
The car delivers around 300 horsepower and draws many more expensive and newer cars on the road.
See more of Jesper's rear-wheel drive Saab 99 in the video above.