Oh, sweet nostalgia…
From the factory in Uusikaupunki(Finland), from the production line came a huge number of beautiful Saab car. Today it is a modern factory that no longer produces Saab cars….
Such a gem of a picture from the Valmet Automotive archives – and true handicraft in car manufacturing. A Saab-Valmet pro giving the finishing touch to the Saab 96 body in May 1973 – Welding was still very much a manual work in the 1970s.:
Another gem – Saabs Model 1976 Year leaving the factory… probably in August and September 1975.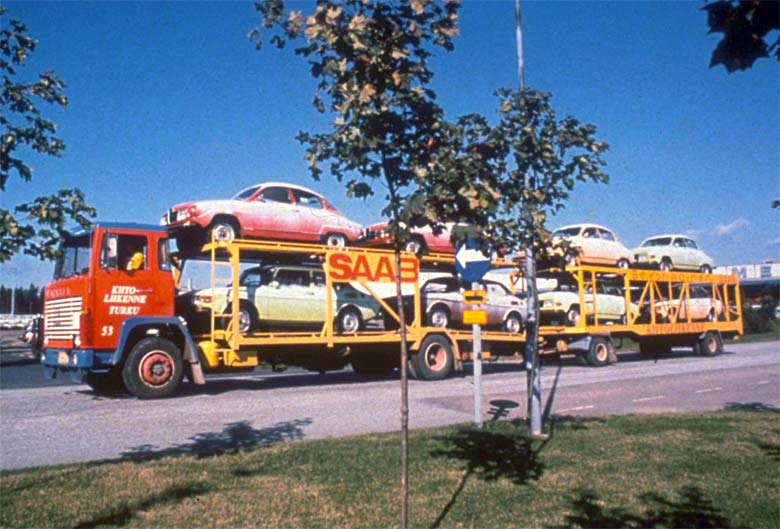 And a delightful image from almost 50 years ago!
Painted Saab 95 and Saab 96 bodies are brought to Uusikaupunki from Trollhättan – the production started in Finland before the paint shop was taken into use: