Dan Rojas sent to us a very interesting story about his Saab 900 Turbo…
Here's my story I'd like to share to the Saab community.
I've owned it since September of last year (2015) and enjoy every moment with it taking tons of pics as I went throughout Colorado Springs, CO. I gotten a lot of complements from friends and aqauntances always said they saw my Saab 900 on the road or at a restaurant in town.
I would be it driving to today had it not been for the fact it was involved in a small engine fire. I had just got home he freeway when my wife heard a pop and I started smelling gas, so I took the first exited and saw a pool of gas. Come to find out that the fuel line broke. I didn't do myself or the car any favors by trying to move it onto a side street that's when it caught on fire.
Fortunately a fire engine was at the right place at the lights,and immediately put it out. I had it towed to my house and gave it a good wash and wax and the paint came back great but knew what
I didn't know what to do, whether to crush it or not so it sat in my garage for a month before deciding to get started on a grueling adventure of restoring it. Ten and a half months later, here it is completely restored from top to bottom, bumper to bumper (including rewiring, rust removal, new floorboards, sealing undercarriage, new paint job) and here are the results.
At purchase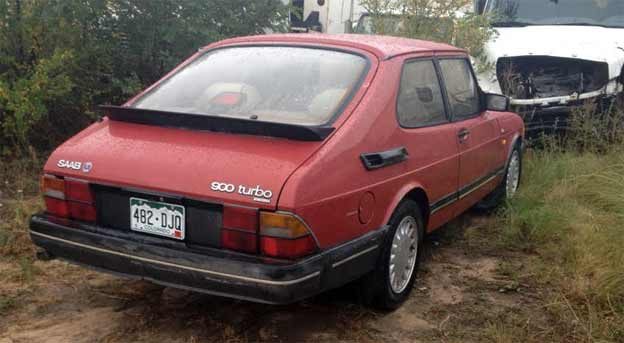 At Fire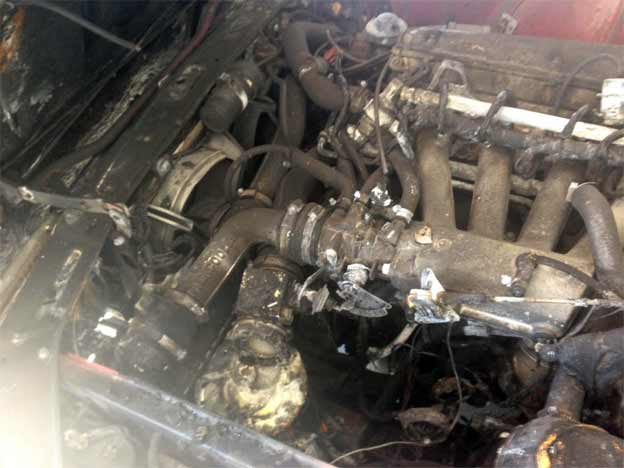 During restoration
After restoration