In cooperation with Hirsch, online SAAB retailer cardyourcar.eu have initiated the reproduction of Hirsch Performance Quad exhaust for Saab 9-5 NG.
You can pre-order it now, currently they expect to start deliveries on September 18th. Payment is due when deliveries take place, and price is € 1.664,81incl. VAT (€ 1.399,00 excl VAT). This might be the last chance to get those so don't hesitate too long. If one version sells out please put yourself on the waitlist because they will try to get more if demand is there.
For drivers looking for a sportier engine sound, Hirsch Performance has developed a sports exhaust in stainless steel which perfectly matches the character of the car. During normal driving, the sound is moderate and refined, and at full throttle it becomes powerful and sporty.
The appearance is characterized by the sporty and at the same time elegant brushed stainless steel four-pipe exhaust bezels.
Using advanced mathematical models and computer-aided sound analysis, the sound designers at Hirsch Performance were able to eliminate disturbing noise at motorway speeds, and at the same time create an appealing and sporty sound character. All exhaust components are flow optimized to minimize pressure loss, improving the throttle response of the engine.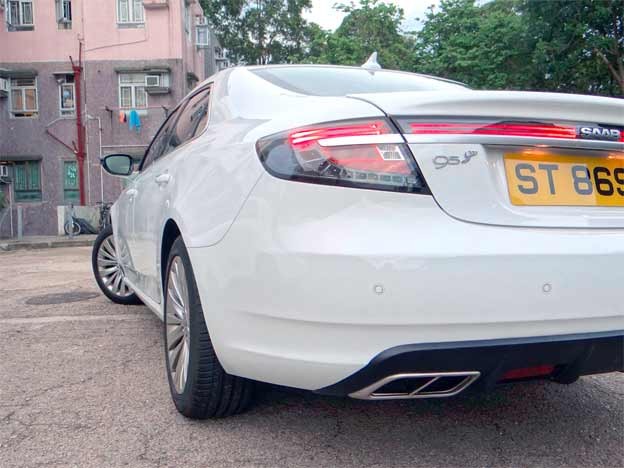 The Hirsch Performance sports exhaust replaces the orignal exhaust system from the catalyst and back. Longevity and durability are guaranteed, thanks to the stainless steel design. Like all Hirsch Performance products, the exhaust system is compliant with current legislation and is delivered including required documentation. Cars equipped with Hirsch Performance accessories keep the Saab Original new vehicle warranty unchanged.