The Saab Club of North America has just announced that Registration for SOC 2016 is NOW OPEN.
Please use this link: www.saabconvention.com to view all the info about SOC 2016 and to register for the event. You will also find registration info for a super-exciting "pre-convention" event at Talladega Superspeedway on Thursday, August 4th—you will be able to actually drive YOUR OWN SAAB for 5 laps around the course where SAAB's set over 40 world endurance and speed records in both 1986 and 1996, plus tour the great museum there and see those actual SAAB's that participated.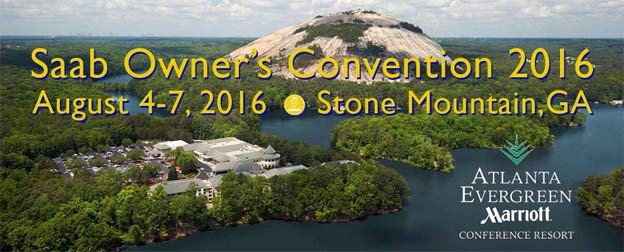 The Saab Club of Atlanta – the local host club for this year's event – are planning and looking forward to a fun and exciting convention and lots of Southern hospitality. They sincerely hope to see y'all here in August on this great Saab Event!