Turkey's project to create a national car brand was first announced in 2011 and attracted the attention of many national and international companies. But there was no support from domestic or foreign companies, not even from Ford, Fiat, Renault or the several other international car companies which have important production plants in Turkey, for a new brand utilizing the traditional internal combustion technology.
Upadate 15. october 2015: Turkish Minister confirmed: "We bought all the rights to the Saab 9-3!"
There have, however, been expressions of interest for the creation of an electric car brand. Having a national car brand is important for countries not only for its direct contribution to industrialization and economic growth but also as a source of national pride. The Turkish government has been working very hard for a while to have a Turkish brand national car.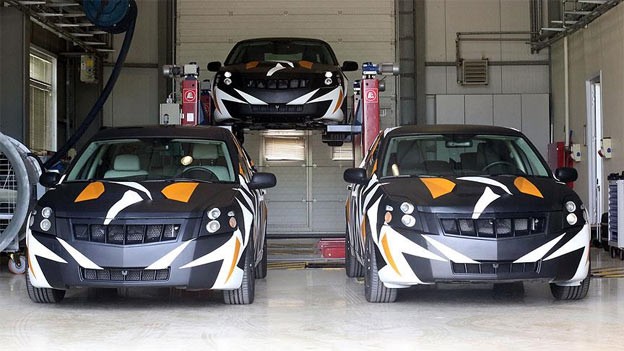 Turks experiment with Saab
According to Emre Özpeynirci of the Hürriyet daily, Proton, the Malaysian Auto Company, and BMC, a Turkish motor company specializing in trucks and buses which is owned by very pro-Justice and Development Party (AKP) businessman Ethem Sancak, areworking on several SAAB models and Rebadged Saab 9-3 model – Cadillac BLS. According to Işık, they are considering developing electric cars as well as more traditional fuel-based models.
The first three prototypes based on the Cadillac BLS (Saab 9-3) model
Today, Science, Industry and Technology Minister Fikri Isik announced on Tuesday that three prototypes of the first Turkish-made car have been developed, and are now in the testing stage.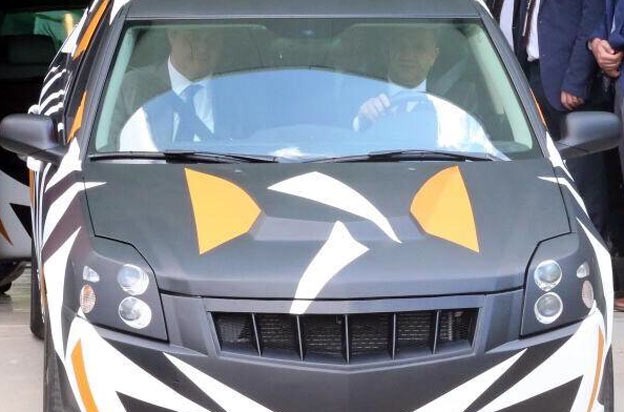 Three prototypes have been presented to journalists were camouflaged, but it clearly recognizes the Cadillac BLS – Rebadged Saab 9-3 model. The Cadillac BLSis a compact executive car marketed in Europe by General Motors. Based on GM's Epsilon architecture, the BLS was a heavily restyled version of the Saab 9-3.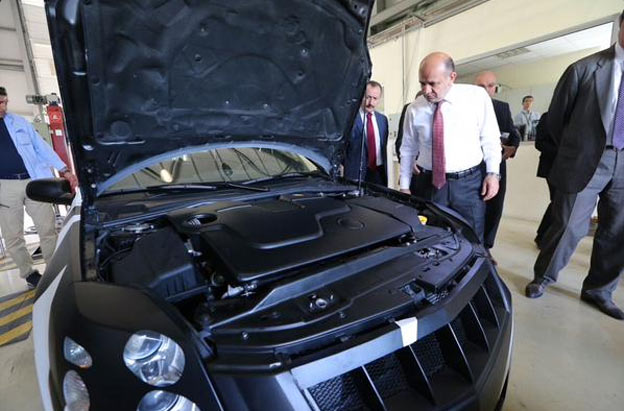 In an exclusive interview with the Anadolu Agency Editors' Desk, Isik said that each of the three car prototypes will be tested with different engine types including electrical, gasoline and extended range electric vehicle engines.
"Currently we have produced three prototypes and the 4th prototype, which is nearly ready, will be produced as a crossover platform," Isik said.
Turkish "Saab" started with the production in 2019
As electric engine cars are a relatively new technology, Isik said that in this area Turkish industry could compete with other nations and car manufacturers on an equal footing. "This technology is now easily accessible to everyone in the world. In the future, it will depend on R&D and innovation for development," Isik said.
"We aim to produce 30-40 vehicles to test in all weather conditions, and then to start production in Turkey by the end of 2019," Isik said.
Is That the best way to get into the business? Take a (out of production or not) reasonably modern up to date car, change essential things to make it novel/newer/better and market it at a good price.
The resemblance immediately created a firestorm on social media. The car was dubbed the "national Cadillac" by many Twitter users, with one arguing that "we could even see the Cadillac logo if it had not been camouflaged."
"We have calculated the project's costs. It is, however, not rational to reveal these calculations as long as a person agrees to coproduce this car with us," he said, adding that they would invite any candidates to undertake the project as a manufacturer.
Işık said the locally produced electrical car would be able to go 100 kilometers a day with a charging cost of 50-60 Turkish Liras. "The share of local production will be around 90 percent," he said.