This 1978 Saab 99 EMS "Draken" is said to have only 169,000 miles from new and remains all original apart from its headliner. The seller has photographed it with great detail, and though not a flawless museum piece is undoubtedly an excellently preserved car that we'd be proud to own. You can checkout a bunch of hi-res photos of the spleen colored (technically it is the original Cardinal Red) Draken here on flickr.
What makes the Draken special, aside from the vintage customized California blue plate (that goes with the car BTW) is the stock Saab B-series 2.0 liter inline-4 mounted backwards (clutch is up front, accessories are near passenger firewall) in the front.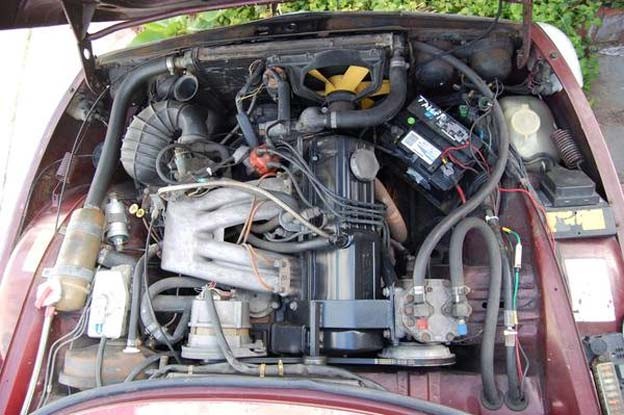 The engine is fed via a Bosch Jetronic fuel injection system and produces 110 horsepower and 119 ft-lbs of torque. Mated to a 4-speed manual gearbox and with a curb weight of 2500 lbs, the Draken won't be king of the drag strip, but it has no problem keeping up with traffic and has a factory quoted top speed of 108 mph. The engine is all stock except for a high flow muffler that is totally quiet at idle, but snorty when pushed. Mechanically, the engine is strong, it starts right up when hot or cold and pulls nicely. It passed smog 1 year ago and should pass smog without any problems today.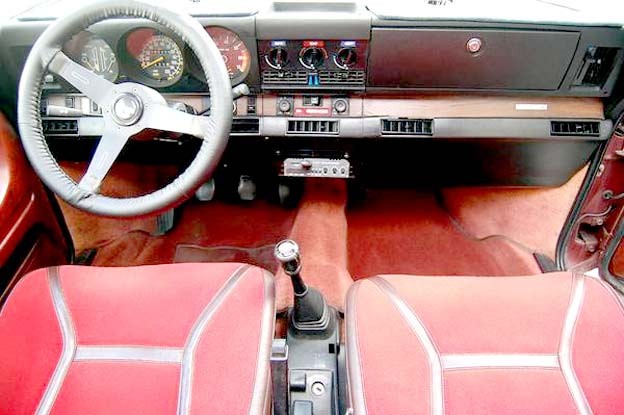 Most of the interior is stock/original with the exception of the steering wheel, which is a rare (from what I've been told) Saab sport wheel (from the Saab Sport and Rally Catalog) recovered with a basic lace-on leather cover.
Find it here on Craigslist in L.A. – Redondo Beach, for $3,500.