So this is New Years gift to you all, a Rare 1985 Saab 900 SPG Turbo. We found this on a Ebay and went to have a look yesterday…
As you probably know, Only 254 of these SPG or "Special Performance Group" models were imported to the US in 1991 and only 109 in Beryl Green. SPG models came with special exterior side skirts, wheels, more horsepower, different color interior, performance dampers and lowered suspension–this is not a normal Saab 900.
f you know Saabs, you know how special the SPG is. If you don't, then check out this link. These cars are disappearing even more so after 25 years. Current bid is US $1,325.0
Here's what the seller says about this great SaaB 900 SPG.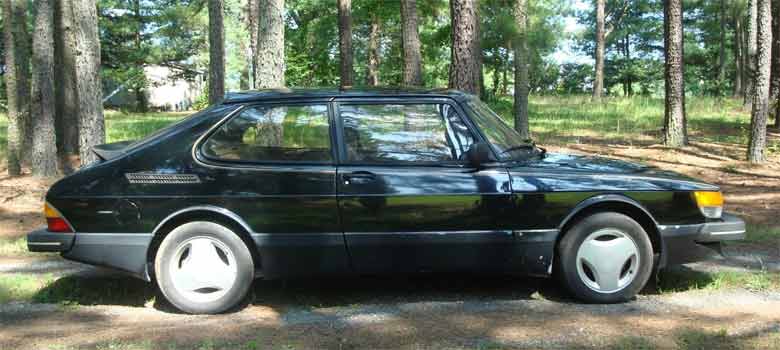 I am selling my wife's old 1985 Saab 900 SPG Turbo, the car ran when it was parked but at the moment the car will crank but will not start, a new distributor was recently installed with a new hall effect sensor, a new fuel pump is also in the car along with a coil. It is likely a simple problem in the ignition after the aftermarket MSD ignition was uninstalled and the stock ignition was reinstalled.
The exterior of the car is in good condition but there are several imperfections in the paint but no rust at all, even underneath. The interior is in bad condition, the dash is in decent condition but the seats and carpet are ruined from constant wear. The car has a new clutch and an aftermarket cat back exhaust. It is a 5 speed manual transmission. The rack and pinion steering had a hard spot so it most likely needs a rack and pinion. This car was a lot of fun to drive and reasonably quick.